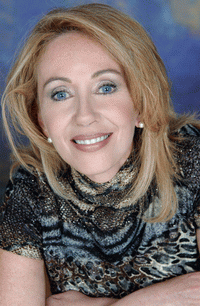 The Ice House Winery Looks to Jim Treliving To Invest on CBC's The Big Decision
March 7, 2012
In the wake of a destructive recession, companies across the country have been faced with big challenges. A high dollar, a volatile economy and a severe credit crunch have left business owners struggling to keep their companies and their futures afloat. Now, entrepreneurial icons Jim Treliving and Arlene Dickinson want to help.
On Monday, March 12 at 9 p.m. (9:30 p.m. NT), Jim Treliving will roll up his sleeves and put his expertise to work on The Ice House Winery in Niagara on the Lake.
Nothing quite matches Icewine for its power to evoke mystique and romance. Often called Canada's 'liquid gold', Canadian Icewines receive critical acclaim, win gold medals in international competitions and command high prices. Because of its esoteric nature and exceptional quality, Icewine has acquired status as the flagship product that compelled the world to take notice of Ontario winemaking.
The Icewine story could be a source of pride for Canadians, yet they are currently not aware of its merits. When consumers do hear how Ontario's wine regions are exceptionally well suited for Icewine, why and the international attention these wines have received, their interest is sparked and most are keen to give a warm reception to this cold-harvested wine.
Enter Jamie Macfarlane, wine master, and Karen King, sensory expert, ushering in the creation of a range of red and white Icewines that have garnered International favour. Although Icewine was traditionally seen as a dessert wine, Jamie's 'toasting style' Icewine is now receiving a large following of wine lovers who are experimenting with its unique flavour to enhance simple everyday wines and create refreshing 'Icewine Slushies' by mixing it with ice cubes in a blender.
Launching the 2012 premiere season of The Big Decision, this Canadian entrepreneurial company needs an injection of Jim Treliving?s Midas Touch, and they need your vote too. With no hand-outs and no charity, Canadians need to get behind this liquid gold story and vote for Jim Treliving to "Say yes" to investing in The Ice House Winery.
Visit www.TheIceHouse.ca to cast your vote and ensure the long term success of this entrepreneurial gem.
About: The Ice House Winery
The Ice House is a grass roots, specialty winery that focuses on Northern Ice premium toasting Icewine. The winery provides an engaging wine experience to visitors from all over the world who come to Niagara Falls and the Niagara Region. This 19th century peach-packing barn was converted into a winery by wine master Jamie Macfarlane in 2005. Jamie and his partner Karen King, a sensory researcher, are dedicated to a vision of developing their toasting Icewine business into major player status within the "authentic Canadian" Icewine marketplace. A 3 time winner of the Monde Selection Grand Gold Medal, Northern Ice is a toasting style of Premium Icewine on its way to being a worldwide favourite. www.theicehouse.ca
About: THE BIG DECISION.
Each one-hour episode of THE BIG DECISION profiles two Canadian businesses desperately in need of expert advice and a cash injection. If the companies can rise to the challenge of changing their ways, they could be given a life-changing investment from one of the two most revered business leaders in the country. With the banks calling in their loans and financiers tightening their wallets, Jim and Arlene are their last hope. Each week, either Jim or Arlene will lend their expertise to the businesses, and must decide whether they'll invest in one, neither or both of the companies vying for their cash. Franchise giant Jim Treliving is one of Canada's most respected businessmen. Best-known as the chairman and owner of Boston Pizza, Jim's billion dollar empire also includes investments in real estate, sports and Canadian oil change retailer Mr. Lube. Arlene Dickinson is one of Canada's most-renowned marketing communications entrepreneurs. As the CEO and owner of Venture Communications, she continues to be one of the country's most powerful business leaders.
http://www.cbc.ca/thebigdecision/index.html
For more information contact
:
Karen King
The Ice House Winery
Phone: 905-938-7173
Email: Karen@theicehouse.ca
Website: theicehouse.ca
Click here to view our Sources Listing:
Topics: