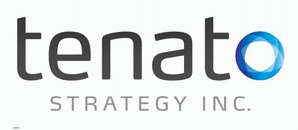 Sources welcomes Tenato Strategy Inc.
April 12, 2012
Sources welcomes a new member, Tenato Strategy Inc.
Tenato specializes in business growth strategies that exploit dramatic advancements in online research as it relates to competitors, customers, and industry structures. We also support these strategies through integrating branding, SEO, social media, advertising, communications, marketing, content development, and public relations in order to position our clients for industry leadership.
For more information contact
:
Jacqueline Drew, BComm, MBA
Tenato Strategy Inc.
Phone: CEO & Principal Consultan
Email: jdrew@tenato.com
Website: www.tenato.com
Click here to view our Sources Listing:
Topics: