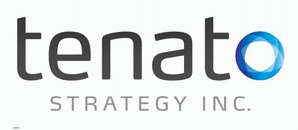 New Calgary Marketing Events Calendar
April 28, 2012
At Tenato, we are very proud to announce that our new Calgary Marketing Events Calendar has been launched. We've consolidated various business clubs and associations whose events we attend regularly and posted them to one convenient calendar so that we, and you, can learn what's going on, where, and when. If you'd like to tell us about a marketing, social-media, advertising, or PR event, or simply an event you think the marketing community should know about, drop us a note!
For more information contact
:
Jacqueline Drew
CEO & Principal Consultant
Tenato Strategy Inc.
Phone: (403) 242-1127
Cell: (403) 804-4676
Email: jdrew@tenato.com
Website: www.tenato.com
Judi Gunter
PR Strategidst
Tenato Strategy
Website: www.tenato.com/events-calendar/
Click here to view our Sources Listing:
Topics: