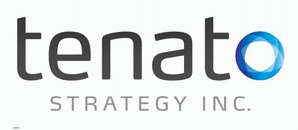 Could Social Media Monitoring have Better Predicted the Results to the Alberta Provincial Election?
April 28, 2012
It turns out that social media sentiment monitoring software might need to become a regular tool in the media's toolkit, especially given the mishap of inaccurate pollsters in the Alberta provincial elections. Why? The election results jived much better with real-time social media monitoring than with days-old polling techniques.
Upon recent research into the latest social media monitoring tools, Tenato requested a guest blog from Jay Cloutier of Marketwire, whose product, Sysomos, allows tracking of social media sentiment in real time. We asked Jay to consolidate data over the past few weeks leading up to the election in Alberta, to see if this new social media monitoring tool could have better predicted the results of the election.
Indeed, the data shows that the PC's were ahead in positive sentiment all along, through tracking comments on social media sites. While the data isn't what market researchers would call "random sampling", it has the key advantage of being immediate and therefore reflecting much more accurately upon what people are seeing and hearing through the media - including effect of so-called "bozo remarks"
Visit Tenato's website at http://www.tenato.com/blog/social-media-monitoring/ to view a summary of the data. For more detailed information, contact Jay Cloutier, of Marketwire/Sysomos.
For more information contact
:
Jacqueline Drew, MBA
CEO & Principal Consultant
Tenato Strategy Inc.
Phone: (403) 242-1127
Cell: (403) 804-4676
Email: jdrew@tenato.com
Website: http://www.tenato.com/blog/social-media-monitoring/
Jay Cloutier
Senior Account Executive
Marketwire/Sysomos
Phone: 403.266.2444
Cell: 403.619.0628
Email: jcloutier@marketwire.com
Website: www.sysomos.com
Joanne OConnell, CMRP
Market Research Consultant
Tenato Strategy
Phone: (403) 242-1127
Email: joconnell@tenato.com
Website: www.tenato.com
Click here to view our Sources Listing:
Topics: