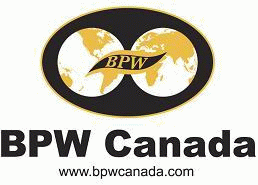 Empowering Women is Good Business - a Canadian First
May 23, 2012
London ON - On June 6th 2012 at 8:00am at the London Chamber Meeting Centre (244 Pall Mall Avenue), the Chamber of Commerce will be signing an official Memorandum Letter of Support for the principles of the Canadian Federation of Business and Professional Women
Immediately following the signing (8:15 am), the London Chamber will be hosting a seminar entitled "Empowering Women is Good Business". The media is invited to attend both the seminar and signing.
?We are so very pleased and honoured to be the first Chamber in Canada to sign an accord of this kind, said Chamber CEO Gerry Macartney. But, what is truly important is not that we are the first but rather that this event, we hope, will be catalytic in convincing Chambers across the country as well as corporations and not for profit institutions to really hone in on this tremendous talent pool that already exists, we simply have to get better at knowing how to tap into it.?
In the aftermath of the 2008 economic crises, it is clear that the TIME IS NOW to leverage the untapped brain trust of over 50% of our workforce. With women now comprising over 50% of the graduates from our universities, governments and corporations are wise to maximize the benefit of a full return on our tax dollar investments in post secondary education.
The London Chamber of Commerce is pleased to partner with the Canadian Federation of Business and Professional Women to bring you this informative seminar on women's empowerment.
Featuring keynote speaker, Doris Hall, President of the Canadian Federation of Business and Professional Women along with a panel comprised of some of London's leading professional women, this seminar will focus on why gender-based economic equality matters as well as showcasing some of the contributions that women in business have made to our local economy.
Panelists also include: Andrea Feddema (Ernst & Young), Julie McMullin (Western University) and Pam Waeland, (3M).
For more information contact
:
Doris Hall
BPW Canada President
The Canadian Federation of Business and Professional Women (BPW Canada)
Phone: 519 473-3505 or as above
Email: dorish@rogers.com or as above
Website: http://www.bpwcanada.com/about/projects.html
Click here to view our Sources Listing:
Topics: