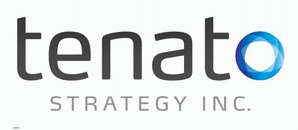 New Book Artfully Captures Evolution of Calgary's Commercial Real Estate
June 8, 2012
BOMA Calgary celebrates Calgary's designation as a Cultural Capital of Canada 2012
CALGARY, AB - A fine-art photographic book, Building on the Bow, and print exhibition is to be launched this month by the Building Owners and Managers Association (BOMA) of Calgary. This collection of 63 monochrome images is the first of its kind to capture the visual essence of Calgary's evolution from the late 1800s to the present day.
BOMA Calgary and its members have invested significant time and financial resources to celebrate Calgary's designation as a Cultural Capital of Canada 2012 with this unique photographic essay. Titled "Building on the Bow: Landmarks in Calgary Commercial Real Estate", the exhibition will be on public display at a book launch from 6:30 p.m. to 8:00 p.m. on Thursday, June 21 at Gerry Thomas Gallery, 602 11th Avenue S.W. The exhibition of fine-art prints from the book will remain on display at the gallery until June 28, 2012.
Steve Speer is a respected local photographer whose ability to create exquisite fine-art images within commercial, industrial and challenging environments is well recognized. His work is displayed in the boardrooms and residences of art-collectors and corporations nationally and internationally.
He explains that the idea for "Building on the Bow" occurred during a conversation with BOMA Calgary veteran Mike Kehoe while hiking in the Rocky Mountains. "Catching our breath at the summit of Burstall Pass," says Speer, "we started talking about the history of Calgary and that some of the older buildings, like The Herald Building, were going to be demolished to make way for the new." Kehoe challenged Speer to bring Calgary's current architectural landscape into focus for the future.
BOMA Calgary's Marketing and Member Services Manager Lia Robinson took on the role of Managing Editor and provided Speer with a list of carefully selected architectural subjects, giving him free rein to photograph them in his own distinctive style. The buildings and their stories reflect eight Calgary architecture time periods in the City's colourful history.
"Building on the Bow" will be available for purchase this summer from Amazon.
In celebration of the event, BOMA Calgary is inviting the public to submit original digital photos of their favourite commercial buildings to a photo contest. Steve Speer will judge the contest, and the winner will receive a signed copy of "Building on the Bow". Calgarians can Email an image of their favourite commercial building in Calgary, (max 2 MB) to info@boma.ca, along with their name, phone number and location of the building, with the subject line being Photo Contest. All entries will be posted on BOMA Calgary's Pinterest site at pinterest.com/bomacalgary for all to enjoy. The deadline is noon, June 20, 2012.
Established in 1959, BOMA Calgary supports the commercial real estate industry through advocacy, education and networking. It is affiliated with BOMA Canada and BOMA International, with over 19,000 members globally.
For more information, and to download high-resolution images from the project please visit BOMA Calgary's media page at boma.ca/media
-30-
MEDIA are invited to attend the VIP LAUNCH EVENT on June 21, 2012 4:30 - 6:30 pm PLEASE RSVP by June 18, 2012 to lia.robinson@boma.ca to confirm your attendance.
For more information contact
:
Jacqueline Drew, MBA
CEO & Principal Consultant
Tenato Strategy Inc.
Phone: (403) 242-1127
Cell: (403) 804-4676
Email: jdrew@tenato.com
Website: www.tenato.com/news-and-blog/
Lia Robinson
Managing Editor of Building on the Bow (Book)
BOMA Calgary
Phone: 403.237.0559
Cell: 403.200.2662
Email: lia.robinson@boma.ca
Website: www.boma.ca
Steve Speer
Photographer
Four by Five
Phone: (403) 870-2020
Email: steve@fourbyfive.com
Website: www.fourbyfive.com
Click here to view our Sources Listing:
Topics: