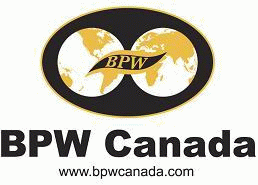 City of London, Ontario First Municipality in Canada to sign the Women's Empowerment Principles
June 29, 2012
At a Gala Banquet at the Hilton Hotel in London, Ontario, His Worship, the Mayor of the City of London, Joe Fontana signed the Women's Empowerment Principles before members and guests of
The Canadian Federation of Business and Professional Women to become the first Municipality to sign onto the program. (Photo available)
Mayor Quote:
Mayor Fontana recognizes the leadership role the city has taken. He says,
"London is an inclusive community and to demonstrate that our Council has chosen to actively support the directives in the Women's Empowerment Principles, London has stepped to the front of the line in acknowledging the impact and importance of fairness and equity in all workplaces. Our city is proud to see its name appear on this historic document."
The keynote speaker at the WEPs Gala event was Past International President, Liz Benham. She shared the Women's Empowerment Principles and demonstrated how the adoption of an "Equality Means Business" culture is shaping the workplace, marketplace and civil society across the globe.
Other distinguished guests included; Vice President, International, Jill Worobec, BPW International Regional Coordinator, Bessie Hironimus, and Vice President, Dr. Cathy Auger, Fanshawe College.
Additional signatories to the Women's Empowerment Principles were on hand to celebrate the formal launch. They were Sleegers Kirkwood-Pearce Professional Corporation and Pritchard and Crook Real Estate Brokerage.
For more information contact
:
Doris Hall
BPW Canada President
BPW Canada - The Canadian Federation of Business and Professional Women
Phone: 519 473-3505 or as above
Email: dorish@rogers.com or as above
Website: www.bpwcanada.com/about/projects.html
Click here to view our Sources Listing:
Topics: