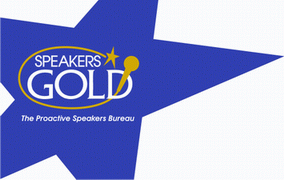 Make your Book a Kindle Best-Seller
July 9, 2012
The whole nature of publishing is rapidly changing and everyone in the industry needs to keep on top of those changes. On July 10 at 11 a.m and 2 p.m. EST, Cathleen Fillmore, owner of Speakers Gold bureau and a well known marketing consultant to speakers, will host a webinar with Kathleen Gage who will show attendees how she made her book '101 Ways to Get Your Foot in the Door' a #1 Kindle best-seller in just 8 hours.
She'll also talk about the biggest mistakes authors make and why the old online marketing model doesn't work anymore. "Most authors never sell more than a handle of books on Kindle," says Kathleen, "but it doesn't have to be this way. There's a solution - join our webinar and I'll share it with you."
To register, go to www.kathleengagetrains.com/kindle-cathleen.
Speakers Gold
1463 Davenport Road, Suite 205
Toronto, ON
M6H 2H6
416-532-9886
www.speakersgold.com
For more information contact
:
Cathleen Fillmore
President
Speakers Gold
Phone: 416-532-9886
Cell: 647-286-9886
Email: cathleen@speakersgold.com
Website: www.speakersgold.com
Click here to view our Sources Listing:
Topics: