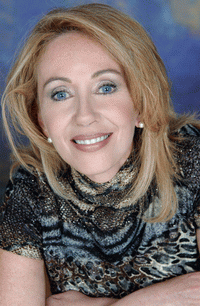 New Gluten-Free Agency - Experienced Marketers and Gluten-Free Experts Collaborate
October 2, 2012
North America's newest communications agency specializes in connecting the producers of gluten-free products with gluten-free and celiac consumers. The agency is succinctly titled The Gluten-Free Agency.
"The gluten-free market is diverse and unique," says Tricia Ryan, Principal & Director of The Gluten-Free Agency. "We exist to help advertisers improve their marketing results within these niche gluten-free communities. With the strong demand for gluten-free products, marketers have come to recognize the need for a team of gluten-free experts that understand the language of the gluten-free consumer and the motivations behind their purchasing behaviours."
This week the agency celebrated its official kick-off with the launch of its new website, www.TheGluten-FreeAgency.com The site introduces Ms. Ryan's team and the range of unique services they provide to reach the gluten-free consumer. It also demonstrates in-depth knowledge of the gluten-free market and the conditions that have made it almost mainstream.
"You could say we're putting our money where our customer's mouth is," says Ms. Ryan. "We've been working in this sector for a long time. The rise of the market is not a fad, but a major trend that shows no signs of ebbing."
The Gluten-Free Boom
Understanding and marketing to this growing consumer group is key to building successful brands within the gluten-free category. Gluten-free eating is not a fad diet. Fueled initially by a small minority who can't process gluten, this trend has become mainstream. How much?
* Today nearly 1% of the population has celiac disease. That's about 4 million North Americans. It is estimated that another 6% of the population has non celiac gluten sensitivity which represents over 20 million people. These consumers will need to follow a gluten-free diet for life.
* Approximately 15% of consumers eat gluten free for other reasons. That's about 40 million people in North America - a substantial piece of the gluten-free pie.
* The number of new gluten-free packaged food and beverage product introductions has grown by 80% from 2005 to 2010. The growth in retail volume and value sales of gluten-free packaged foods is expected to continue to increase well into 2014. Currently SPINS research is reporting that gluten-free sales totalled $12.4 billion in the 52 weeks leading up to August 4, 2012. This includes all channels, including natural, specialty gourmet and conventional food and drug. The number reflects an 18% increase over the previous year.
* Gluten-free consumers want more choices of better tasting products from supermarkets and restaurants. They're willing to pay a price premium for indulgences like bakery foods and snacks.
Members of The Gluten-Free Agency have worked together on unique projects over the years, successfully building brands for a variety of gluten-free products. Ms. Ryan notes, "These brands include small businesses, as well as multi-national organizations. Over these years, we've created a de facto team of health professionals, bloggers and gluten-free associations. Today we're legitimizing it."
"It's a combination of science and art," says Ms. Ryan. "These days, clients don't have the six months it can take to bring a new agency up to speed. Such a task can take even longer with specialized audiences like the gluten-free and celiac communities. We're already familiar and working with them."
The Gluten-Free Agency offers clients a complete group of up-to-speed professionals. That is, a team of experienced marketers who understand the advertising business and knowledgeable, gluten and celiac experts who are connected within these communities.
Clients and practitioners interested in learning more about Canada's newest innovators in gluten-free marketing are encouraged to visit www.TheGluten-FreeAgency.com
For more information contact
:
Tricia Ryan
The Gluten-Free Agency
Phone: 416-259-6611
Email: tricia@thegluten-freeagency.com
Website: www.thegluten-freeagency.com
Click here to view our Sources Listing:
Topics: