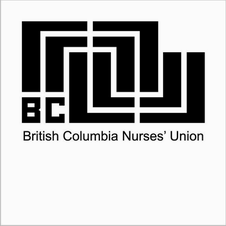 Withdraw coercive flu shot policy: nurses
November 14, 2012
Nurses demand withdrawal of coercive flu shot policy
Recent scientific reviews are questioning the credibility of the studies being used to justify the policy
The BC Nurses' Union is demanding BC health employers immediately withdraw their punitive policy on flu shots for healthcare workers, in light of scientific reviews questioning the credibility of the studies they're using to justify it.
In a devastating letter in today's Vancouver Sun, a representative of the UK-based Cochrane Collaboration effectively shredded the credibility of the rationales being put forward by provincial health officer Perry Kendall and others to try to force healthcare workers to get the shot or wear a mask for the duration of flu season.
The letter, from the organization's Dr. Tom Jefferson, ended "It is not my place to judge the policies underway in British Columbia, but coercion and forcing public ridicule on human beings (for example by forcing them to wear distinctive badges or clothing) is usually the practice of tyrants."
"Nurses always strive to conduct ourselves in ways that are based on evidence," says BCNU president Debra McPherson. "In light of the latest evidence presented by what is a very credible scientific organization untainted by drug company influence, it's time for health employers to re-examine their policy and back off on their ill-advised attempts to coerce nurses and other healthcare workers to get the flu shot.
"The decision on whether to get a flu shot should be a matter of individual choice, not something that can bring shame and humiliation in the workplace or financial penalties and other disciplinary measures. For employers to persist in this ill-advised policy in the wake of serious questions about the credibility of the science behind it would be unconscionable."
The union has filed a grievance against key aspects of the policy.
Dr. Jefferson's letter follows on the heels of research released last month from the Centre For Infectious Disease Research and Policy (CIDRAP) at the University of Minnesota.
In The Compelling Need for Game-Changing Influenza Vaccines, the organization's researchers wrote that policies aimed at expanding vaccination rates by mandating it for healthcare workers are being made on the basis of expert opinion and with good intentions, but without compelling and scientifically sound research to support them.
The Cochrane Collaboration earlier wrote that "there is no credible evidence that vaccination of healthy people under the age of 60, who are HCWs caring for the elderly, affects influenza complications in those cared for." [From: Efficacy and Effectiveness of Influenza Vaccines in Elderly People: a Systematic Review, Jefferson T, Rivetti D, Rivetti A, Rudin M, Di Pietrantonj C, Demicheli V. (2006)]
The Collaboration is an international network of more than thousands of scientists and researchers from more than 100 countries. "We work together to help healthcare providers, policy-makers, patients, their advocates and carers, make well-informed decisions about healthcare, by preparing, updating, and promoting the accessibility of Cochrane Reviews - over 5,000 so far, published online in the Cochrane Database of Systematic Reviews, part of The Cochrane Library. We also prepare the largest collection of records of randomised controlled trials in the world, called CENTRAL, published as part of The Cochrane Library. Our work is internationally recognised as the benchmark for high quality information about the effectiveness of healthcare."
For more information contact
:
Debra McPherson
BCNU President
Phone: 604-209-4253
Website: www.bcnu.org
Art Moses
BCNU Communications
Email: 604-868-4259
Website: www.bcnu.org
Click here to view our Sources Listing:
Topics: