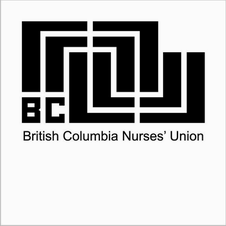 Nurses to Fraser Health: Come clean on drug company ties, funding for flu vaccine study
November 30, 2012
The study involving Novartis Pharmaceuticals is headed up by Fraser's chief medical health officer, a key figure driving the policy to force healthcare workers to take the flu vaccine or wear a mask
Nurses want to know what money and benefits Fraser Health is accepting from a major flu vaccine manufacturer for a study on the effectiveness of one of its vaccines on the elderly.
The study is headed up by Dr. Paul Van Buynder, Fraser's chief medical health officer, a key figure driving the policy to force healthcare workers to take the flu vaccine or wear a mask.
Dr. Van Buynder is collaborating with Novartis Pharmaceuticals on the vaccine study which is sponsored by the health authority. Novartis is supplying about 30 per cent of the flu vaccine being used in BC this year.
As reported in today's Province newspaper, in a speech to Ontario public health officials in September Van Buynder disclosed "I have carried out vaccine clinical trials for Merck, Novartis, CSL, Sanofi Pasteur. I have been on Advisory Board for GSK Pfizer Novartis". In the presentation he makes clear wearing a mask is not a serious alternative; it's tailored so workers will get the shot to avoid the discomfort of being masked throughout their shifts.
"Given the scientific evidence questioning the effectiveness of the flu shot, it's disturbing to know some of the people and organizations determined to force healthcare workers to take it are so closely tied to vaccine manufacturers," says BC Nurses' Union president Debra McPherson. "When the evidence about the effectiveness of the shot is so thin, I'm concerned whether the people promoting this year's coercive policy are entirely focused on the public interest."
Among earlier activities Dr. Van Buynder led a major study of flu vaccines for children six- months-old to five years for the pharmaceutical giant Sanofi Pasteur in 2008, when he worked for the Department of Health in Western Australia.
In its review of clinical trials into influenza vaccines, the highly reputable, UK-based scientific organization the Cochrane Collaboration wrote "industry-funded studies were published in more prestigious journals and cited more than other studies independently from methodological quality and size. Studies funded from public sources were significantly less likely to report conclusions favourable to the vaccines. The review showed that reliable evidence on influenza vaccines is thin but there is evidence of widespread manipulation of conclusions and spurious notoriety of the studies."
BCNU has always encouraged nurses to get the shot as the best available preventative measure, but insists the program should be voluntary, based on education, not coercion.
The union has filed a grievance against the coercive policy scheduled to come into effect December 1.
For more information contact
:
Debra McPherson
President
BC Nurses' Union
Phone: 604-433-2268
Cell: 604-209-4253
Email: dmcpherson@bcnu.org
Website: www.bcnu.org
Art Moses
BCNU Communications
BC Nurses' Union
Phone: 604-433-2268
Cell: 604-868-4259
Email: amoses@bcnu.org
Website: www.bcnu.org
David Cubberley
BCNU Communications
BC Nurses' Union
Phone: 604-433-2268
Cell: 604-992-9226
Email: dcubberley@bcnu.org
Website: www.bcnu.org
Click here to view our Sources Listing:
Topics: