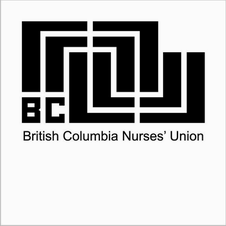 Health Ministry backs off on punitive parts of flu shot policy
November 30, 2012
November 30, 2012
Health Ministry backs off on punitive parts of flu shot policy
Following a strong union campaign, the government has agreed to focus on education to encourage workers to be immunized
Following a strong public campaign by BCNU and others against the policy to force healthcare workers to get a flu shot or wear a mask this year, the Ministry of Health has agreed to back off and instead stress education and encouragement.
The Ministry will focus on providing more information about the value of flu immunization and provide onsite influenza clinics to encourage workers to get the shot. The Ministry has committed to work with healthcare unions and employers to determine the best approach to increasing the vaccination rate. The Ministry will be putting the enforcement components of the policy on hold. Non-compliant staff will not be disciplined. People who have not taken the flu shot will not be forced to wear a mask. There will be no stickers or posted lists of those who have or have not taken the shot.
"We welcome this decision by the Ministry of Health,? says BC Nurses' Union President Debra McPherson. "We have always encouraged our members to get a flu shot because it is the best preventative measure available. However, we consider the decision on whether or not to get a shot a personal one. Given the clearly conflicting evidence about the effectiveness of the shot, we were very much opposed to policies aimed at forcing workers to get it."
McPherson is encouraged the Ministry is ready to work together with nurses and other healthcare workers and their employers on a joint strategy to minimize the spread of influenza in healthcare facilities.
"We have always been more than willing to work with employers and the Ministry on this in ways that make sense for care-givers and for our patients. It has always been about education, not punishment."
For more information contact:
Debra McPherson, BCNU President 604-209-4253
Art Moses, BCNU Communications 604-868-4259
David Cubberley, BCNU Communications 604-992-9226
For more information contact
:
Debra
McPherson
BC Nurses' Union
Phone: 604-433-2268
Cell: 604-209-4253
Email: dmcpherson@bcnu.org
Website: www.bcnu.org
Art
Moses
BC Nurses' Union
Phone: 604-433-2268
Cell: 604-868-4259
Email: amoses@bcnu.org
Website: www.bcnu.org
David
Cubberley
BC Nurses' Union
Phone: 604-433-2268
Cell: 604-992-9226
Email: dcubberley@bcnu.org
Website: www.bcnu.org
Click here to view our Sources Listing:
Topics: