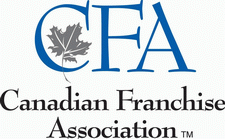 What Are the Hot Trends in Franchising for 2013? CFA identifies 6 sectors creating and maintaining growth into the New Year
January 14, 2013
(Toronto, ON) January 7, 2013 - They say that in order to know where you are going, you must know where you've been. With that thought in mind, FranchiseCanada magazine's exclusive January/February cover story on franchise trends uses years of data to let Canadians in on the franchise sectors that have been experiencing impressive year-over-year growth between 2008 and 2013. The article spotlights the top six, as well as why these categories - and franchising in general - continue to see so much success here in Canada.
"Franchising is a dynamic and growing way for people to get into business for themselves and these trends illustrate the many franchise opportunities available in a diverse array of industries and investment levels," says Lorraine McLachlan, President & CEO of the Canadian Franchise Association (CFA) (www.cfa.ca), and publisher of FranchiseCanada (www.franchisecanadamagazine.ca).
The six categories with the greatest growth over a five year period were identified through the increase of listings in categories in the 2013 edition of FranchiseCanada Directory (www.franchisecanadadirectory.ca) compared to the number of listings in categories the 2008 edition.
The categories with the most significant per cent increases in franchise system listings are:
1. Business Consultants / Services / Training: 211% increase
2. Hair & Nail Salons / Spas: 188% increase
3. Seniors / Home Care & Services: 121% increase
4. Food - Restaurants / Dining Rooms: 88% increase
5. Home Based Businesses: 83% increase
6. Health & Fitness / Nutrition: 82% increase
Cultural and social factors may be pinpointed as playing a role in the growth of categories. Increased focus on looking and feeling great may have lead to an increase in franchises in categories such as Hair & Nail Salons/Spas and Health/Fitness/Nutrition. An aging Canadian population can strengthen interest in providing assistance for that demographic and the growing number of franchises in the Seniors/Home Care & Services sector are ready to meet that challenge.
The recent economic downturn could also be seen as a catalyst for a boost in certain franchise sectors, including Business Consultants/Services/Training, which help companies to grow and thrive, and Home-Based Businesses, which provide a way to go into business with the convenience and economy of operating without a storefront or office space. Canadians are always looking for a cost-effective way of enjoying a night's entertainment, which may explain the uptick in full-service restaurants, from casual family dining rooms to upscale steakhouses.
McLachlan advises those considering investing in a franchise to investigate and evaluate franchises fully before signing on. "Regardless of franchising trends, it's important for prospective franchisees to explore all opportunities carefully with the appropriate due diligence," she says. "Publications like FranchiseCanada are a great resource for gathering necessary information."
The FranchiseCanada January/February 2013 issue and FranchiseCanada Directory are available on newsstands and in select bookstores across Canada. FranchiseCanada magazine is also available digitally and the January/February 2013 issue can be previewed and purchased at http://goo.gl/qYIvO.
###
About the Canadian Franchise Association (CFA)
With over 500 corporate members nation-wide, representing many of Canada's best-known brands, the Canadian Franchise Association is the national voice of franchising in Canada and works with all levels of government to develop industry-made solutions. CFA promotes excellence in franchising and educates Canadians about franchising, specific franchise opportunities and proper due diligence through its many events, programs and publications. For more information, visit www.cfa.ca.
About FranchiseCanada
Published by the CFA, FranchiseCanada magazine is an award-winning bi-monthly consumer magazine for everyone interested in learning about franchising and franchise opportunities in Canada. Both FranchiseCanada magazine and the annual FranchiseCanada Directory are available across the country at select bookstores and newsstands, including Chapters-Indigo, WalMart, Shoppers Drug Mart, Gateway Newstands, LS Travel Retail, and HDS Stores. For more information and to subscribe to print or digital editions, visit www.FranchiseCanadaMagazine.ca or call 800-665-4232 ext. 251.
For more information contact
:
Kenny Chan
Director, Communications
Canadian Franchise Association
Phone: 416-695-28963
Email: kchan@cfa.ca
Website: www.cfa.ca
Click here to view our Sources Listing:
Topics: