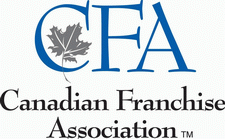 The Franchise Show Comes to Montreal on January 19 & 20 during Franchise Entrepreneurship Week
January 14, 2013
(Toronto, ON) January 9, 2013 - Many entrepreneurs dream of starting their own business and every year, thousands of Canadians consider franchising as a way to realize their dreams. For more than a decade, The Franchise Show (www.thefranchiseshow.ca) has helped Canadians discover the many rewarding franchise opportunities available and will return to Montreal during Franchise Entrepreneurship Week on January 19 & 20, 2013 at the Place Bonaventure (www.placebonaventure.com), North/Level 200, 800 De La Gauchetiere St. West.
As Canada's most trusted franchise-only tradeshow, The Franchise Show provides prospective franchisees with the unique opportunities to meet face-to-face with some of the most accomplished franchise systems, attend informational seminars and learn more about the franchise industry.
Co-produced by the Canadian Franchise Association (CFA) (www.cfa.ca) and the Conseil Quebecois de la franchise (www.cqf.ca), The Franchise Show exclusively features franchise systems, many of which are the biggest names in a variety of industries from retail to restaurants and senior care to children's services. As Canada's leading proponents of excellence in franchising, CFA and the CQF provide prospective franchisees with guidance and valuable up-to-date information on franchising in Canada through resources such as The Franchise Show.
"The Franchise Show is the best venue to discover which type of business matches your needs," says Lorraine McLachlan, CFA President and Chief Executive Officer. "This tradeshow allows potential franchisees to do their due diligence and provides a place where they can meet with franchisors and ask questions to ensure their potential investment is a perfect match."
The Franchise Show is designed to assist prospective franchisees learn more about franchise opportunities and the franchise industry. Seminar attendees will obtain practical knowledge on what it takes to get started and be successful in franchising. Specialists in the franchise industry present free seminars throughout the weekend event.
For individual consultation, the Ask the Experts booth gives serious investors and first-time attendees the opportunity to speak one-on-one with consultants, lawyers and accountants who specialize in franchising and to have their specific questions answered free of charge.
About The Franchise Show
Dates: Saturday, January 19 and Sunday, January 20, 2013
Time: 11 a.m. to 5 p.m.
Location: Place Bonaventure, North/Level 200, 800 De La Gauchetiere St. West
Web: www.thefranchiseshow.ca
Admission: One day pass - $10 Weekend pass - $15 (Tickets must be purchased at the door.)
The Franchise Show in Montreal Sponsors
Platinum Sponsor: BeaverTails
Gold Sponsor: Claude J. Pellan, Attorney
Silver Sponsors: Alepin Gauthier Avocats Inc., Pizza Pizza, Van Houtte Cafe
Aisle Sponsors: BeaverTails, Imagine Franchise Consultant
Official Signage Sponsor: Beyond Digital
Official French Media Sponsor: Le Journal de Montreal
CFA National Sponsors: CINTAS, Moneris Solutions
###
About the Canadian Franchise Association (CFA)
With over 500 corporate members nation-wide, representing many of Canada?s best-known brands, the Canadian Franchise Association is the National Voice for Canadian Franchising and works with all levels of government to ensure the development of industry-made solutions. CFA promotes ethical franchising and educates Canadians about franchising, specific franchise opportunities and proper due diligence. For more information, visit www.cfa.ca.
About Conseil Quebecois de la franchise
Le Conseil quebecois de la franchise deploie toutes ses ressources et energies afin de promouvoir la franchise comme modele d'affaires.
Il offre son expertise aux franchiseurs et aux franchis�s afin qu'ils puissent ameliorer leurs competences et accorde aux futurs franchiseurs et franchises toute l'assistance necessaire a la mise en place de cette formule.
Le CQF est le porte-parole de l'industrie de la franchise aupres des gouvernements federal et provincial, des administrations municipales et des organismes publics et parapublics.
# # #
For media accreditation and more information, contact:
John Sacke
President, Sacke & Associates
Tel: 416-493-5723 ext. 201
E-mail: johns@sackepr.com
Kenny Chan
Director, Communications
Canadian Franchise Association
E-mail: kchan@cfa.ca
Tel: 800-665-4232 ext. 232
Renseignements pour les journalistes francais et pour obtenir vos billets gratuits :
Pierre Garceau
President-directeur general
Conseil Quebecois de la franchise
Courriel : pierregarceau@cqf.ca
Telephone : (514) 340-6018 ou (514) 219-5652
For more information contact
:
Kenny Chan
Director, Communications
Canadian Franchise Association
Phone: 416-695-2896 x 232
Email: kchan@cfa.ca
Website: www.cfa.ca
Click here to view our Sources Listing:
Topics: