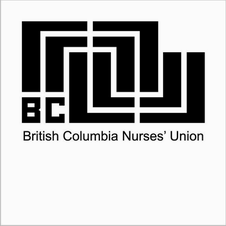 Nurses are encouraged with Throne Speech plan on seniors, primary healthcare
February 12, 2013
Nurses are encouraged with Throne Speech plan on seniors, primary healthcare
But they wonder about the depth of the government?s commitment to improved patients' services and the social determinants of health, when balancing the budget seems to be its number one priority
Nurses are encouraged today's Throne Speech confirms the provincial government is moving ahead with legislation to establish a seniors' advocate and points toward improvements to rural and primary healthcare.
"These are all important measures for any government," says BC Nurses' Union President Debra McPherson. "The proof of whether this government is serious will come in next week's budget".
McPherson says establishing the seniors' advocate is long overdue, following last year's extensive report by the Ombudsperson. "Unfortunately the Throne Speech makes no mention of other critical recommendations in the report to improve the lives of seniors, such as increased staffing in the community and in long term care. And we'll be looking to see whether the seniors' advocate is independent and sufficiently resourced."
As for primary healthcare and health services for rural British Columbians without access to a regular doctor, McPherson says what's needed is leadership and funding for community-based health centres staffed by teams of nurses, physicians and other health professionals. "Advanced practice nurses and nurse practitioners would be the backbone of these centres. Nursing leaders need to be directly involved in government planning and dialogue on such innovations."
Nurses are pleased to see a mention of the "new nurses" that have been hired since 2001, but the Speech does not remind British Columbians of the government's promise in the recent Nurses Bargaining Association collective agreement to create 2,150 new nursing positions by 2016.
We expect the government to keep the promise of safe staffing for safe patient care made at the bargaining table by instructing the health authorities to fund staffing appropriately.
McPherson says while the Throne Speech promises measures to reduce poverty, improve access to early childhood services and affordable childcare, she wonders how extensive the government's commitment can be when they've put balancing the budget above all priorities as the province prepares for the May election.
For more information contact
:
Debra McPherson
President
BC Nurses' Union
Phone: 604-433-2268
Cell: 604-209-4253
Email: dmcpherson@bcnu.org
Website: bcnu.org
Art Moses
Communications
BC Nurses' Union
Phone: 604-433-2268
Cell: 604-868-4259
Email: amoses@bcnu.org
Website: bcnu.org
Click here to view our Sources Listing:
Topics: