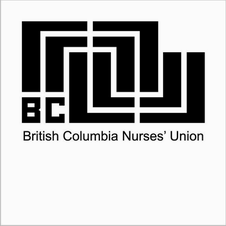 Nurses concerned budget provides little room for health authorities to keep the promise to improve nurse staffing for safe patient care
February 19, 2013
Nurses are concerned today's provincial budget - holding health spending growth well below historic levels - gives little indication the provincial government is taking steps to enable health authorities keep the promise they made to patients to improve nurse staffing to ensure safe patient care in BC's public healthcare system.
BC Nurses' Union President Debra McPherson says "with the government's determination to limit
the growth of health spending in the upcoming years to even less than the historic lows they forecast in last year's budget, there's no improvement in store for seniors or in already under-serviced areas, such as mental health and home and community health services.
"Instead the budget will force health authorities to continue to run hospitals overcapacity and push people out quickly in order to achieve the funding that comes from meeting performance targets."
At the same time, McPherson is disappointed there's no specific money allocated to set up the new
office of the Seniors' Advocate - as recommended in the critical report on seniors care by the provincial Ombudsperson - to ensure the person is able to operate effectively to assist and speak out for seniors as an independent Officer of the Legislature, the same as the Officer for Children and Youth.
Today's budget provides for an increase of only 2.31 percent to the Ministry of Health for the upcoming year, 2.38 percent in 2014-15 and 2.72 percent for 2015-16, with health authorities and hospital societies limited to increases of 2.56 percent in the upcoming year, 2.32 per cent in 2014-15 and only 2.11 in 2015-16.
"This is not enough even to maintain existing healthcare services given the cost of population growth and inflation, not to mention what?s needed to make needed improvements. As a result health authorities will be forced to continue jamming hospital patients into offices, lounges and other areas not designed for patient care as well as using hallways to take up the slack."
During the last round of Nurses? Bargaining Association contract negotiations, the government and health employers agreed to create a total of 2,150 new nursing positions by 2016, and to replace all vacations and leaves. Yet there's $234 million less in the health budget for 2013-14 than forecast last year.
For more information contact
:
Debra McPherson
President
BC Nurses' Union
Phone: 604-433-2268
Cell: 604-209-4253
Email: dmcpherson@bcnu.org
Website: bcnu.org
Art Moses
Communications
BC Nurses' Union
Phone: 604-433-2268
Cell: 604-868-4259
Email: amoses@bcnu.org
Website: bcnu.org
Click here to view our Sources Listing:
Topics: