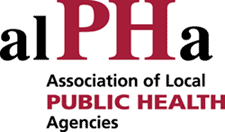 'Food for Thought′ Symposium Attracts World Renowned Experts
January 29, 2009
Toronto - A proposed ban on all commercial advertising of food and beverages targeted to children is the focus of the Association of Local Public Health Agencies′ (alPHa) winter semi-annual meeting scheduled for February 5, 2009 at the Novotel Toronto Centre Hotel on The Esplanade in downtown Toronto.
At this one-day symposium titled Food For Thought, leaders of Ontario′s Public Health community are meeting with world-renowned experts on global food issues to discuss a wide range of topics including public health perspectives on food production and sustainability and the inter-relationships between diet, health, food production and the environment. The organization is also gearing up to advocate for the Ontario government to legislate a ban on the commercial advertising of food and beverages to children.
"Children today are exposed to a greater intensity and frequency of advertising than any previous generation. There is strong evidence that food and beverage advertising has a direct influence on what children choose to eat and drink and indirectly exerts pressure on parents to choose those things. In public health, we work every day to help children and their parents make healthy choices about what they eat. Food and beverage advertising often encourages children to choose unhealthy foods," says Dr. Charles Gardner, president of alPHa and Medical Officer of Health for Simcoe-Muskoka District Health Unit.
Featured speakers at the symposium include: Dr. Susan Linn, child therapist and psychiatrist at Harvard Medical School and co-founder of the Coalition for a Commercial-free Childhood. She has written extensively about the effects of media and commercial marketing on children. Dr. Robert Lawrence, Professor of Environmental Health Sciences, Health Policy and International Health at the Johns Hopkins Bloomberg School of Public Health and Professor of Medicine at Johns Hopkins School of Medicine; Dr. Brian Cook a Research Consultant with Toronto Public Health who is involved in an international research project on children's TV advertising across 12 countries; and England-based Jeanette Longfield whose work on food policy issues has earned her membership in the Order of the British Empire. For more information about the symposium program go to http://alphaweb.org/
As part of the alPHa Symposium, all attendees and members of the press are invited to participate in the celebration to launch registration for the 2009 Great Waterfront Trail Adventure at 5:00 pm on February 5. The Launch of the 2nd annual amazing end-to-end bike tour covering 730 km of Ontario's waterfront and 41 communities over 8 days is one way alPHa is partnering with the Waterfront Regeneration Trust to promote the benefits of physical activity and the importance of built environments that support active living. Details of the Adventure are at http://www.waterfronttrail.org/
The Association of Local Public Health Agencies (alPHa) is a non-profit organization that represents public health units and boards of health in Ontario. alPHa facilitates the improvement of public health programs and services that better the health of Ontario's population. alPHa's members include board of health members, medical and associate medical officers of health, and senior public health managers. alPHa advises and lends expertise to members on the governance, administration, and management of health units. The Association also collaborates with government and other health organizations, advocating for a strong, effective and efficient public health system in Ontario.
For more information contact
:
Linda Stewart
Executive Director
Association of Local Public Health Agencies
Phone: 416-595-0006 ext 22
Email: linda@alphaweb.org
Website: www.alphaweb.org
Topics: