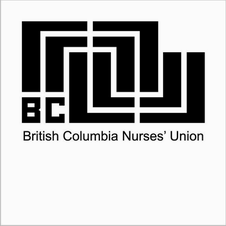 Nurses to deliver message to BC Cabinet Friday 10:30 am
April 11, 2013
They're pleased the Liberal government passed legislation to bring nurses together and urge them to bring it into force now
Nurses will be delivering a message via their campaign bus to the BC Liberal government Friday. They'll be at the Cabinet offices at Canada Place in downtown Vancouver at 10:30 am.
They'll be bringing giant postcards covered with voters' signatures that were collected by nurses in Premier Christy Clark's constituency every day this week.
Nurses to deliver giant postcards to BC Liberal Cabinet
Urge government to enact Bill 18
Friday, April 12 10:30 am
Cabinet offices, Canada Place, Vancouver
The cards ask the provincial government to Keep the Promise to listen to nurses and improve healthcare for British Columbians by signing Bill 18 into law.
The Bill - which passed the Legislature March 14 - recognizes that Licensed Practical Nurses voted decisively last year to join the BC Nurses' Union and leave their former unions of healthcare support staff.
The bill expands the definition of 'nurse' to include Licensed Practical Nurses. It would improve the delivery of healthcare by including LPNs in the same group for collective bargaining as registered nurses and registered psychiatric nurses.
Health employers have favoured the move for years.
"There is no reason for the government to delay and every reason to finish the job," says Debra McPherson, president of the BC Nurses' Union. "This move has been advocated for some time by our employers' own bargaining agent as being essential to maximize efficiencies and deploy nurses most effectively for quality patient care."
For more information contact
:
Debra McPherson
President
BC Nurses' Union
Phone: 604-209-4253
Website: www.bcnu.org
Art Moses
BCNU Communications
BC Nurses' Union
Phone: 604-868-4259
Email: amoses@bcnu.org
Website: www.bcnu.org
Click here to view our Sources Listing:
Topics: