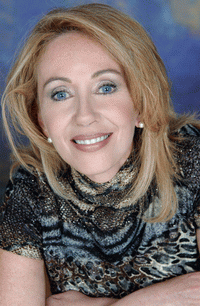 New All But Gluten™ Celebrates Receiving the Canadian Celiac Association's Gluten-Free Certification Mark
May 8, 2013
The Gluten-Free Certification Program (GFCP) and the Canadian Celiac Association are pleased to announce that Weston Bakeries has become one of the growing number of GFCP certified companies and has recently introduced a line of All But Gluten™ gluten-free bakery products in select retail stores across the country. "By displaying the GFCP Mark, the All But Gluten™ brand provides consumers with a trusted, reliable and easily identifiable source of safe gluten-free products," said Sumit Luthra, Senior Vice-President, Weston Bakeries.
The GFCP is the only certification program in Canada which is predicated on a food safety management system designed to also fully meet the requirements of Canada's stringent Food and Drug Regulations for "gluten-free" claims. It was developed by the Canadian Celiac Association (CCA) to certify companies which produce and market gluten-free products.
May is Celiac Awareness Month and, just days after first appearing on the shelves of major Canadian retailers, new All But Gluten™ baked goods are receiving rave reviews from consumers who follow a gluten-free diet. These great tasting products were created by the talented product development team at Weston Bakeries in collaboration with respected nutrition experts and are manufactured in a dedicated gluten-free facility. All But Gluten™ is one of the first brands to bear the GFCP Mark on their packaging, making it easier for consumers to identify safe, gluten-free products.
Paul Valder, president of the Allergen Control Group Inc. (ACG), the corporation that manages the program states, "We are extremely excited about the level of interest in the Gluten-Free Certification Program. Over 40 manufacturers and retailers, from both the food and pharmaceutical sectors representing approximately 400 products are currently in the GFCP pipeline."
Peter Taylor, Executive Director of the Canadian Celiac Association believes "all Canadians have the right to safe food, so we've developed the Gluten-Free Certification Program to meet these special needs." The CCA advocates on behalf of approximately 2,000,000 Canadians suffering from celiac disease and gluten sensitivity who are frustrated by the uncertainty of identifying gluten-free product claims that are essential to their well-being.
About the Allergen Control Group Inc. (ACG)
The Allergen Control Group Inc. is a privately held Canadian corporation contracted by the CCA to exclusively manage the Gluten-Free Certification Program in Canada. ACG is located in Milton, Ontario CANADA. GFCP - The Mark of Trust. Safe. Reliable. Gluten-Free. http://www.glutenfreecertification.ca
About the Canadian Celiac Association (CCA)
The Canadian Celiac Association is the national voice for people who are adversely affected by gluten, and it is dedicated to improving the diagnosis of celiac disease and gluten sensitivity and to improving quality of life. Based in Mississauga, Ontario with 28 Chapters across the country, its mission includes advocacy, education, research and community support.
About All But Gluten™
All But Gluten™ baked goods are delicious gluten-free products from Weston Bakeries. They are made in a dedicated and GFCP certified gluten-free facility. The breads, focaccias, pizza shells, and muffins are enriched with vitamins and minerals, and are a source of fiber. They are also dairy-free and Kosher. Consumers can purchase All But Gluten™ currently in the fresh bakery section, not the frozen section, of major Canadian retailers such as: Walmart, Loblaws, Real Canadian Superstore, Atlantic Superstore, Fortinos, and Longo's. By mid-June consumers can also find the products in Overwaitea, Save-On-Foods, Cooper's Foods, PriceSmart Foods and Metro Ontario. To learn more go to http://www.AllButGluten.ca
For more information contact
:
Tricia Ryan
The Gluten-Free Agency
Phone: 416-259-6611
Email: tricia@thegluten-freeagency.com
Website: www.thegluten-freeagency.com
Click here to view our Sources Listing:
Topics: