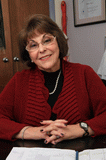 Merle Levine Academy (MLA) Makes Learning Accessible
June 17, 2013
Highlights of what our 2012-2013 school year taught us
LETTER FROM A PARENT
Before my daughter started at MLA, I am embarrassed to admit, my husband and I did not understand my daughter or how to help her. We thought she would never be successful, that she could coast by at best, and that would have to be good enough for her. Had it not been for MLA, we would never have known the disservice we were doing her. From the first two weeks after she joined the school, I could already see that we were mistaken. Right away, I could see a change in her. She immediately started to articulate herself more clearly, feeling surer of herself and what she could offer.
Finally, my daughter is happy to go to school. She comes home happy. She feels good about herself. She's not worried about going to school and feeling stupid or inadequate.
She's learning more than just the academic skills that her previous school did not understand how to teach an "out-of the-box" student, but also life and social skills, and most importantly, confidence. If I could ask one thing for my children, it is that they feel good about themselves no matter what. MLA has given her that confidence. To see her on stage at the end of the year recital was more than I ever expected. Before this she would not even perform for family, let alone three performances in front of an auditorium of people!
The energy coming off all the students as they leave school each day assures me my daughter is among the status quo, not the exception. From the administration to the staff and through the students, everyone has a smile on their face, everyone greets you warmly. I doesn't matter how you look or how you talk, everyone is kind to one another. There seems to be no social hierarchy as every student is made to feel valuable and see the value in others.
We are truly grateful for the tireless time and energy the staff puts into making these kids feel safe. Without MLA my daughter would have assuredly fallen through the cracks of the educational system. I want to share my experience because I believe you are saving these kids from failure. I want parents in the same or similar situation to me to know there is hope and where to find it.
I wish you much continued success as you change the world one student at a time. A million thanks.
STUDENTS' INSIGHTS
N—"I'm proud of how I did in school overall this year. I learned a lot this year and I feel smarter. Even though I struggled with some things, I have gotten better with practice and perseverance and I am proud of that."
K—"I'm proud to be a peer mentor with Yasmine. She is fun to be with and I like being a good example to her. My favourite part of the year was my classmates and my teacher. I hope it will be the same next year!"
M—"l am proud that I have been doing well in Travel and Tourism. I am proud that I take initiative to independently figure out things I don't understand on my own before asking for help."
A—"I am proud of myself in drama class. I have worked really hard to know my cues, expressions, placements, and timing and am looking forward to presenting it in front of all the students and parents."
L—"I'm proud of all that I have learned this year and making good progress in math and history. I am also proud of talking to all my friends and getting to know them better this year."
PARENTS' INSIGHTS
A— "I discovered my child was capable of doing grade appropriate work at MLA, which we did not see at our previous school."
B— "This school has some of the most polite teenage boys I have ever met. I was impressed to be greeted by every senior student who passed by me."
C— "We thought our daughter would never be successful... Had it not been for MLA, we would never have known the disservice we were doing her."
D— "We're so grateful our child was coming into an environment that was positive and encouraging every day."
TEACHERS' INSIGHTS
Emma—"One thing I found worked for my students this year was to relate everything to real-life situations and aspirations for their future as it made them recognise why learning was important for them to reach their goals."
Colleen— "This year, my students taught me that I should expect the unexpected! So many times I had students going above and beyond my expectations; it made me grateful to be their teacher and to have the privilege of teaching such a wonderful group of students."
Nadia— "I found consistency important this year. My students would become frustrated and lose interest in any new plan if they had been prepared to do something else. Predictability of their day helped them feel they were in control of their environment."
Bonnie— "I was inspired by my students' ability to learn and progress with a smile despite obstacles thrown at them. One parent told me that I was their child's rock—I offered the stability and comfort that he needed. That responsibility was heavy but one I was happy to be trusted with."
Shohreh —"I learned not to overload students with information, especially in mathematics. Some students process information slowly and overloading them increases their anxiety. While I have a detailed plan to cover all the curriculum expectations, I need to be flexible, slow down and give my students short breaks."
Deedee— "I realized that you don't always see change and growth. Those take a long time but things are happening. The student may not always communicate what they are learning and then all of a sudden when something really interests them or they feel confident, they let you know that they have been indeed listening, that they have been there, that they have heard, remembered and stored what you taught and shared."
COMING EVENTS—October 2013: panel of experts on Social Media and Your Child. Details to come.
Know students who can benefit from our school? Please share this letter with parents or contact us at 416-661-4141.
For more information contact
:
Merle Langbord Levine
Director
Merle L. Levine Academy Inc.
Phone: 416-661-4141
Email: merle@merlelevineacademy.com
Website: www.merlelevineacademy.com
Click here to view our Sources Listing:
Topics: