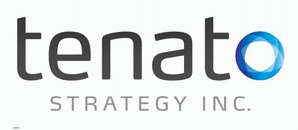 Calgary Businesses Working to Quickly Recover from June 21 Flooding
June 23, 2013
Tenato Strategy Inc. has been fortunate enough to avoid a direct hit by the June 21, 2013 flood in Calgary. Preliminary discussion with some of our clients has already revealed that there could be a mini-boom resulting from the June flood - particularly for businesses home-related construction and renovation services.
While some businesses have been accused of "price gouging", Tenato is encouraging clients to offer possible discounts in the spirit of helping the community. Backing this up, we are offering free marketing consulting sessions through to the end of July 2013 to help our fellow businesses recover as quickly as possible. We have also posted a helpful Blog entitled 20 Steps to Business Recovery on our website. Tips include keeping your customers well-informed through all communication channels, prominent 'OPEN FOR BUSINESS' signage, contacting suppliers, booking "flood sale" advertising space, and so on.
Our belief is that many companies in Calgary will actually see a boost in business, and indeed all should be preparing now for the weeks ahead.
Tenato Strategy Inc. is a market research + strategic communications consulting company based in Calgary, Alberta, Canada.
For more information contact
:
Jacqueline Drew
CEO
Tenato Strategy Inc.
Phone: (403) 242-1127
Cell: (403) 804-4676
Email: jdrew@tenato.com
Website: www.tenato.com
Click here to view our Sources Listing:
Topics: