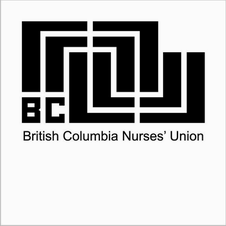 Nurses demand independent review of Nanaimo cuts to nursing care
July 18, 2013
Nurses on Vancouver Island are stepping up their campaign demanding the Vancouver Island Health Authority (VIHA) halt its plans to cut nurses on key units at island hospitals, so that impacts on patient safety can be fairly and impartially assessed. A rally today at Nanaimo Regional General Hospital kicks off a new stage where nurses will urge the public to help protect safe patient care by signing BCNU's petition.
"We're demanding VIHA halt implementation of this cost-cutting scheme and agree to an independent review of its care delivery model, so the public can be confident these changes will not harm patients," says BCNU President Debra McPherson. "And we're inviting members of the public to sign our petition so VIHA knows they share our concern that patient safety may be at risk."
Nurses have not been consulted meaningfully about VIHA's scheme to replace regulated nurses with care aides and they are alarmed by the possible risk it poses to patient safety.
WHAT: Rally at Nanaimo Regional General Hospital, 1200 Dufferin Crescent
WHEN: 11:00 am – 1:00 pm, Thursday July 18, 2013
WHY: Show nurses' continuing opposition to VIHA's new care model that may put patient safety at risk. Nurses will kick off a new plan to engage the public by gathering signatures on a petition which demands a halt to cuts, an independent review, and full disclosure of all data and studies.
"Against all evidence, VIHA claims that substituting care aides for nurses will not affect the safety of patients with more complex illnesses," McPherson says. "Less patient access to regulated nurses puts safety at risk and downgrades the quality of care."
"We've already gone to the VIHA board to inform them of nurses' opposition to this budget-driven exercise" says Jo Salken, BCNU Pac Region Chair, "but our pleas for the loss of safe quality care for our patients fell on deaf ears. Now we want to show VIHA the public shares our concern for safe patient care."
The petition asks VIHA to "immediately halt your plan and subject it to an independent review with full public access to all data and studies supporting it".
For more information contact
:
Debra McPherson
President
BC Nurses' Union
Phone: 604-433-2268
Cell: 604-209-4253
Email: dmcpherson@bcnu.org
Website: bcnu.org
Jo Salken
Pacific Rim Chair
BC Nurses' Union
Phone: 604-433-2268
Cell: 250-713-7066
Email: jsalken@bcnu.org
Website: bcnu.org
David Cubberley
Campaigns Officer
BC Nurses' Union
Phone: 604-433-2268
Cell: 604-992-9226
Email: dcubberley@bcnu.org
Website: bcnu.org
Click here to view our Sources Listing:
Topics: