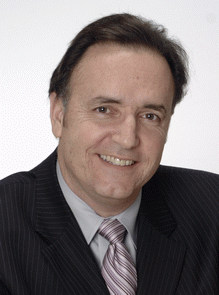 New Offering from Richard Martin -- Precision-Strike Strategy
August 12, 2013
My most popular interventions over the years have been my high-intensity strategy and planning sessions with organizational leadership teams. Using my 26 years of military command and leadership experience, I guide my clients from vague wishes and objectives to specific, concrete, and actionable plans, complete with measurable outcomes, mission, milestones, resource estimations, responsibilities, coordination measures, and supporting plans.
I want more businesses and organizations to access this timely, precision-strike strategy and planning so they can seize and maintain the initiative against competitors in highly volatile conditions. This is why I've created Precision-Strike Strategy, a special high intensity strategy and planning process involving 2 days of focused work with an executive team that produces outstanding value quickly for a very reasonable investment. I use military techniques that have been honed in the heat of battle to create outstanding strategy and tactics and the plans to execute them effectively and efficiently.
Precision-Strike Strategy is perfect for teams:
Formulating new strategy and plans quickly and effectively
Tweaking and adjusting existing strategy and plans
Validating current strategy and tactics
Considering various change scenarios and their effect on your business or mandate
"Richard facilitated a two-day strategy and planning session with me and my SVPs. Richard helped us to create a clear vision for the company and a realistic plan for achieving it. His ability to integrate his military leadership and strategic planning experience were key in keeping us all on track and identifying the results that each of us must achieve. ...The disciplined approach that Richard learned in the army was critical in getting us to focus and work as a team. We finished the session pumped and ready to work together to implement our strategic plan and to grow the business the way it needs to be grown."
Sylvain Thauvette, President and CEO, Business & Decision, North America
"Richard was instrumental in guiding us, from the president to the team itself, not only to create a new business model, but also to shape it. He helped us focus on the important, mould the new, and leave the rest. Richard has a keen sense to first hear what is important and matters to us, then to construct the appropriate road and finally to lead us all down that newly built path. Thanks Richard!"
Laure Gazalé, Director of Sales, JPdL Montreal
"Richard worked with us to create a clear mission, vision, and values for Kingston Transit. He helped us confirm that more than ever the driving force of our business is our ability to move people effectively and efficiently within a high quality network. This confirmation is already providing dividends as we implement network upgrades and new routes and invest in our infrastructure."
Denis Léger, Commissioner of Corporate Services, City of Kingston, Ontario
"Your disciplined approach and keen sense of organization allowed us to brainstorm freely within a structured framework while staying focused on the main objective."
Linda Daoust, Chief Executive Officer, Mutuelle des municipalités du Québec
Fee
$8,500 for a 2-day Precision-Strike Strategy session with an executive/management/operational team
1-514-453-3993
1-888-453-3993 (toll free)
richard.martin@alcera.ca
Richard Martin is a consultant, speaker, and executive coach. He brings his military and business leadership and management experience to bear for executives and organizations seeking to exploit change, maximize opportunity, and minimize risk.
For more information contact
:
Richard Martin
Phone: 5144533993
Click here to view our Sources Listing:
Topics: