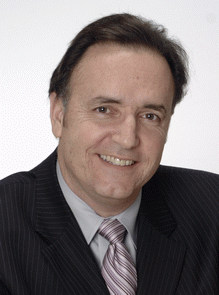 New Offering from Richard Martin -- Laser Guided Coaching
August 12, 2013
My military leadership experience taught me the importance of honest and concrete feedback to improve performance. I've also realized as a management consultant and executive coach that we all need the perspective and insight of a thoughtful and incisive advisor, someone who can provide unbiased council and reflective observations with laser focus and accuracy.
I'm getting more and more requests for exactly this type of focused and timely advice. This is why I have created the Laser Guided Coaching process. In only one half-day or full-day session I can guide any executive, manager, entrepreneur, or professional through a rigorous and enlightening process of personal development, strategy, tactics, and planning.
Laser Guided Coaching is perfect for executives wishing to:
Improve leadership skills and style
Critique or set personal strategy and plans
Explore solutions to specific problems
Set objectives and priorities
Examine basic assumptions
Assess strengths and areas for growth
The goal is to gain insight quickly with minimal fuss and disruption to organizational or team activities. I use my military and coaching expertise to help individuals focus in on problems, solutions, and decisions quickly and effectively. Where else can you get such Laser Guided Coaching for such a reasonable and predictable investment?
"As CEO I usually spend a lot more time working on current problems than planning for the future. By working with Richard, I was able to get from a vague idea of what I wanted for the company to a very definite strategy and plan. Initially, we spent a day together covering all aspects of the business, including my objectives, the market and competition, previous results and the current situation. Richard asked all the right questions, forcing me to think about issues I hadn't previously considered, or to see them differently. His recommendations were spot on and I was able to start implementing changes right after a single day spent together."
Sylvain Thauvette, President and CEO, Business & Decision, North America
"I've known and have worked with Richard for several years. He is smart, creative and talented and is devoted to constantly improving his clients' condition. If you are looking for a thought leader, with great experience, who can help you and your organization, Richard is the one I highly recommend."
Chad Barr, President, CB Software Systems, Inc.
"As a professional coach, I really appreciated your comparison of coaching and mentoring. You showed us the nuances and differences of both methods and this helps to dispel much of the confusion over these two concepts in the business community. Your discussion of supporting concepts such as the learning curve, progression by leaps, and the principles of information and feedback contributed greatly to our understanding and knowledge and synthesized much of the discussion. You also encouraged a free exchange of ideas in a relaxed atmosphere through your interactive approach and your open-mindedness."
Sylvie Boisvert, FIAC, Professional Coach
"Rich Martin has an insightful, counter-intuitive Weltanschauung that I highly recommend to anyone who seeks analysis that goes far beyond the mere assertions of recycled media reports, suspect think-tank assertions, and the mundane."
Sean M. Maloney, PhD, Royal Military College of Canada
Fee
$2,000 for a half-day or $3,500 for a full-day Laser Guided Coaching session
1-514-453-3993
1-888-453-3993 (toll free)
richard.martin@alcera.ca
Richard Martin is a consultant, speaker, and executive coach. He brings his military and business leadership and management experience to bear for executives and organizations seeking to exploit change, maximize opportunity, and minimize risk.
For more information contact
:
Richard Martin
Phone: 5144533993
Click here to view our Sources Listing:
Topics: