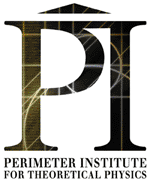 Modern Physics Summer Camp Opportunity for Senior High School Students
February 5, 2009
Waterloo, Ontario, Canada, February 3, 2009 -
Canada′s Perimeter Institute for Theoretical Physics (PI) is now accepting applications for a free summer science camp for senior high school students, age 16 and 17, who intend to pursue post-secondary physics. The International Summer School for Young Physicists (ISSYP) invites budding scientists to be challenged by cutting edge ideas in modern physics - from the weird quantum world of atoms to black holes, warped space-time and the expanding universe. Participation includes classes, small group mentoring sessions and lab tours with the international scientists at Perimeter Institute. ISSYP is a unique opportunity for top senior high school students who are planning to obtain their physics degree at the university level to supercharge their understanding of modern physics and explore their potential as future researchers.
ISSYP will be held August 8-22, 2009. The application deadline is Thursday, March 19, 2009. For detailed information visit www.issyp.ca
What past students to ISSYP say about their experience at Perimeter:
"I attended ISSYP three years ago and now my summer job is cosmology research! I give credit to this program for giving me the self-confidence to believe I could become a physicist and putting me on the path I am on. It showed me that…there is no reason not to try."
"ISSYP was a great adventure for me. I met wonderful people in there; both students from around the world and researchers. It involved some heavily mind-stretching activities, but also gave a lot of valuable insight into actual working life of theoretical physicists. The experience of ISSYP gave me a lot of motivation, which still helps with studying and working for the University of Oxford."
About Perimeter Institute
Canada's Perimeter Institute for Theoretical Physics is an independent, non-profit, scientific research and educational outreach organization where international scientists cluster to push the limits of our understanding of physical laws and develop new ideas about the very essence of space, time, matter and information. The Institute, located in Waterloo, Ontario, also provides a wide array of educational outreach activities for students, teachers and members of the general public in order to share the joy of scientific research, discovery and innovation. A full history is available at www.perimeterinstitute.ca.
Contacts:
Prospective participants should contact: Julie Taylor, jtaylor@perimeterinstitute.ca, (519) 569-7600 ext. 5080
Media should contact: Angela Robinson, arobinson@perimeterinstitute.ca, (519) 569-7600 ext. 5051
For more information contact
:
Angela Robinson
Communications Coordinator
Perimeter Institute for Theoretical Physics
Phone: 519-569-7600
Email: arobinson@perimeterinstitute.ca
Website: www.perimeterinstitute.ca
Topics: