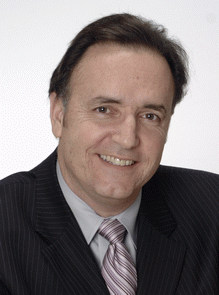 Learn from your mistakes and those of others
March 3, 2014
I spoke last Tuesday to the Associates of the Asper School of Business in Winnipeg. As I was preparing for the speech I came up with a list of over 20 key lessons I learned about leadership, strategy, planning, and discipline during my military and consulting careers. Some of these lessons I had to learn at considerable cost to myself, so they're "from the heart."
I ended up speaking about other topics, but I think the list is still a good starting point for thinking and discussion. Here are the first 10 on my list, with more to follow next week.
Leadership isn't just about inspiration and charisma. You also need to be a good manager.
The true secret of leadership is to be respected, not loved.
Never plan for perfection, always assume that something will go wrong.
Admit when you're wrong or you've made a mistake.
Trust the training and education you've received.
Lead by example, especially in matters of ethics and integrity.
Never burn your bridges. Always keep a way out of a situation, for yourself and others.
First information is always wrong.
Don't overreact.
Trust you're intuition and gut, especially if it's well educated and experienced.
Richard Martin is a consultant, speaker, and executive coach. He brings his military and business leadership and management experience to bear for executives and organizations seeking to exploit change, maximize opportunity, and minimize risk.
© 2014 Richard Martin. Reproduction and quotes are permitted with proper attribution.
For more information contact
:
Richard Martin
Phone: 5144533993
Click here to view our Sources Listing:
Topics: