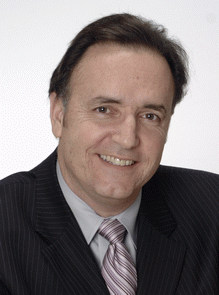 Create the conditions for success
March 10, 2014
Last week I gave a list of 10 lessons I learned about leadership, strategy, and management that I learned in my time in the Canadian Army and as a consultant, helping executives, entrepreneurs, and organizations to exploit change and achieve outstanding growth in results and performance. I promised 10 more this week, and they can be summarized as "Create the conditions for success," so here goes:
1. Never accept a situation as given. There is always something you can do to…
2. Create the conditions for success, by…
3. Shaping the "battlespace" and preparing the ground to your advantage.
4. Then, make sure your people understand your vision, mission, and intent.
5. Remember that people power is based on engagement, commitment, and initiative.
6. Morale is about the will to fight, to persevere, and to win, not just about being happy and in a good mood.
7. Care for your people and they will reciprocate.
8. Keep things as simple as needed, but no simpler.
9. Brilliant strategy and manoeuvres are essential, but they depend on careful logistical and administrative planning and routines.
10. Remember that we fail as individuals but succeed as a team.
Richard Martin is a consultant, speaker, and executive coach. He brings his military and business leadership and management experience to bear for executives and organizations seeking to exploit change, maximize opportunity, and minimize risk.
© 2014 Richard Martin. Reproduction and quotes are permitted with proper attribution.
For more information contact
:
Richard Martin
Phone: 5144533993
Click here to view our Sources Listing:
Topics: