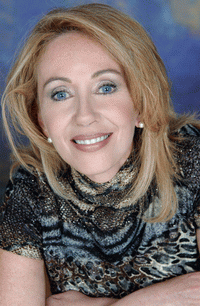 Middle-Aged Fitness Workouts: What's The Minimum Exercise Needed to Keep Fit?
February 19, 2009
London, UK -- It's no wonder February is often called the 'blah' month, especially when so many people throw in the towel and give up on their New Year's resolution to stick to a diet, lose weight and keep fit. But now, learning to motivate oneself even during the bleakest month is easy with "the workout you'll never quit", according to Los Angeles fitness trainers to the stars Diana Nyad and Bonnie Stoll.
Nyad and Stoll delivered their fitness advice and spoke about their new Bravabody workout plan in a podcast interview conducted by registered dietician Tricia Ryan and Maryon Stewart, founder of the Natural Health Advisory Service, an organization created to help people deal with health, nutrition and ageing issues naturally. The podcast and Good Morning America video demonstrating the programme is available at www.helpmeloseweightforgood.com
For Nyad and Stoll, their goal is to empower women and men to eat right and to workout without strange diets or extreme fitness programs. Their 6-minute exercise routine is designed, not for ultra marathoners or the super fit, but for the typical over-stressed, under-motivated middle-aged person who wants a program without the use of fancy fitness equipment; something that is simple and easy and can be done at home or while sitting at a desk.
'"Many people, women in particular, are a certain age where they've given up hope and swear they'll never dress in shorts or slip into a bathing suit again. We feel their pain, which is why we developed the programme for that particular person," said Nyad, a world champion swimmer of the '70s. She still holds the world record for the longest swim in history -- 102.5 miles from the Bahamas to Florida. In her fifties today, Nyad is a prime example of what lifelong fitness can do for self-esteem and vital energy in middle age.
Many busy people make the promise to get fit, but set unrealistic goals, according to Nyad and Stoll. "People don't change overnight", said Nyad. "Take baby steps to get started, and measure the small changes not every day, but every week."
While not dismissing the benefits of a formal gym regime, the fitness duo are quick to reiterate that fitness machines often don't work as well as old-fashioned crunches and exercises that anyone can do at home or office.
"When you spend 6 minutes a day with our program, tightly focused, in one week you'll feel a little better, a bit firmer, and sense you've accomplished something" said Stoll, an acclaimed fitness coach and former number three in the world of professional racquetball. "While you can't slow down the ageing process, our programme shows that you certainly can get more out of life as you age," said Stoll.
Both Nyad and Stoll reiterate that when you've got even a modicum of fitness in life "'your life is richer in quality, your stress is lessened, and it's far easier to enjoy nature, your children, and grandchildren." The interview, which is posted for free to inspire, support and mentor, is available for download at www.helpmeloseweightforgood.com
About Maryon Stewart
Maryon Stewart is well known in both the UK and Australia as a pioneer in the field on non-drug medicine. She is also founder of the Natural Health Advisory Service, an advisory clinic created to help people deal with health, nutrition and ageing issues naturally. The NHAS is active in the fields of health education and research, and specializes in treating patients using scientifically tested natural methods without the use of drugs. Maryon has written 25 self-help books and is the presenter of The Really Useful Health Show on TV.
For more information contact
:
Tricia Ryan
The Marketing Chefs
Phone: 416-259-6611
Email: tricia@themarketingchefs.com
Website: www.helpmeloseweightforgood.com
Topics: