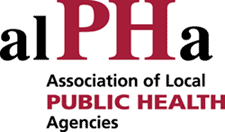 alPHa Fuels Campaign to Put Food in the Budget for low-income Ontarians
February 26, 2009
(TORONTO, February 26, 2009) - As part of our belief that fighting poverty is the best medicine money can buy, the Association of Local Public Health Agencies is partnering with the 25 in 5 Network for Poverty Reduction in an Ontario-wide campaign to urge the Ontario government to add a Healthy Food Supplement to the Basic Needs Allowance for all adult recipients of social assistance, as part of its Spring 2009 budget.
"We know that good health is impossible without healthy food. We also know that health status deteriorates as incomes fall. This initiative to put healthy foods within reach of our neediest citizens should therefore be one of our highest priorities, and one that the provincial government should support", Dr. Charles Gardner President of the Association of Local Public Health Agencies (alPHa) announced today.
alPHa′s 36 member public health units have endorsed two separate resolutions since 2001 urging the Ontario Government to set social assistance rates according to the true costs of basic needs. The Put Food in the Budget campaign calls for the addition of a $100.00 Healthy Food Supplement to the Basic Needs Allowance as a down-payment on closing the gap between social assistance incomes and the cost of healthy eating. The campaign was launched on February 19 in Toronto by Toronto Medical Officer of Health Dr. David McKeown, with representatives from the Stop Community Food Centre and the 25 in 5 Network for Poverty Reduction.
Every public health unit in Ontario conducts an annual standardized Cost of a Nutritious Food Basket (NFB) study that measures the basic cost of healthy eating in the areas that they serve. When these costs are added to average rents for the same area, it becomes clear that people on social assistance throughout the province are being forced to choose between paying rent and buying food. They are sending their children to school without breakfast or lunch and are relying on food banks for survival. Unless strategies are implemented to ensure that low-income Ontarians can afford to make healthy food choices, dietary interventions for the prevention and management of diseases and promotion of overall health will remain out of reach for those who are most at risk. Putting food in the budget will be a welcome first step in changing that.
"At this time of economic difficulty, creating a $100 Healthy Food Supplement for all adults on social assistance would allow the government to make progress on its stated commitment to reduce poverty by 25 per cent over the next 5 years, while also serving as an economic stimulus," Dr. Gardner said. "It would demonstrate commitment by the Ontario government to help the most vulnerable even in tough economic times. It also reflects positively on the government′s long-term vision for reduced health care treatment costs by investing wisely today in preventing poor health in those that are most at risk."
The Association of Local Public Health Agencies (alPHa) is a non-profit organization that represents public health units and boards of health in Ontario. Through leadership, participation, partnership and promotion, alPHa facilitates the improvement of public health programs and services that better the health of Ontario's population. alPHa's members include board of health members, medical and associate medical officers of health, and senior public health managers. alPHa advises and lends expertise to members on the governance, administration, and management of health units. The Association also collaborates with government and other health organizations, advocating for a strong, effective and efficient public health system in Ontario.
MEDIA CONTACT: Linda Stewart, (416) 595-0006 ext 22; Linda@alphaweb.org
For more information contact
:
Linda Stewart
Executive Director
Association of Local Public Health Agencies
Phone: 416-595-0006 ext 22
Email: linda@alphaweb.org
Website: www.alphaweb.org
Topics: