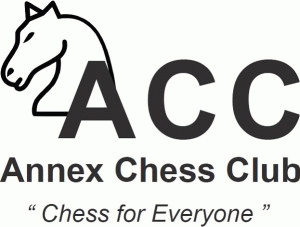 Toronto's Annex Chess Club welcomeswith 'Spring is Sprung' tournament
March 27, 2015
Annex Chess Club in Toronto is kicking off a new chess tournament on Monday March 30, called the "Spring is Sprung" Swiss.
Over 50 Toronto chess players are expected for the event, which runs at a pace of one game per week for five weeks. Rounds take place on Monday nights at 918 Bathurst Street, from 7:30 to 11:00 pm.
The name, Spring is Sprung, reflects the gratification chess players – and everyone else – is feeling now that spring is finally arriving.
Players of all ages are participating in the tournament. Accommodating a wide range of chess playing strengths, the tournament is divided into three sections: a "Crown" section for the top players, and two "Reserve" sections for players rated under 1900 and 1500. (Chess players' ratings are maintained and published by the Chess Federation of Canada.)
Using the Swiss pairing system, players are paired in each round with an opponent who has the same score in the tournament.
Tournament games are played at a slow time control of 90 minutes to each player, with 30 seconds added to the clock after each move. At this rate, games typically last two and a half to four hours.
Annex Chess Club always welcomes new members. Players who can't make it for the first round can still join the tournament in subsequent rounds. Tournaments are held on a regular schedule throughout the year.
Along with the tournament, Annex Chess Club also offers a casual section, a kids' tournament, and chess classes for kids and adults - all on Monday nights at 918 Bathurst Street.
For more information contact
:
Annex Chess Club
Phone: -
Website: annexchessclub.com
Click here to view our Sources Listing:
Topics: