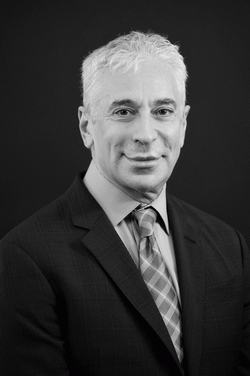 What can you do if you feel your employers request is illegal, immoral , contrary to your conscience or religious beliefs
September 28, 2015
The Toronto Star published an article on Wednesday, September 23, 2015 regarding the termination of Dr. Wendy Steinnaigel by her employer the Workplace Safety Insurance Board (WSIB). The litigation is in its infancy and the allegations have yet to be adjudicated, so they remain unproven. One allegation appears to be that her employer put pressure on her to change her opinion regarding the basis of a WSIB claimant's emotional state. The article indicated that she resisted this pressure and that she claims she was fired as a result. The article highlights several important issues. What are the respective duties of an employee and employer under such circumstances?
DUTY TO ACT IN THE EMPLOYER'S BEST INTEREST
Some employees owe additional duties but the general duty owed by an employee is to act in the best interest of the employer. In the context of the Star article what does this mean? Some obligations are the following:
BEING CONSCIENTIOUS: An employee must perform tasks professionally and conscientiously.
AVOIDING CONFLICTS OF INTEREST: An employee must not allow conflicts to arise which may compromise the duty to act in the employer's best interest.
FOLLOWING DIRECTIVES: An employee is expected to follow the directives of management. Refusal to do so may be considered insubordination which may substantiate termination for cause.
DIRECTIVES: CAN AN EMPLOYEE REFUSE?
There are certain instances where an employee may be able to refute a termination for cause due to a refusal to follow directives. Some of these are:
ILLEGALITY: An employee should not be expected, or required, to follow an illegal directive.
SOCIETAL CONCERNS: Where there is a significant potential for social harm to ensue, refusal may be acceptable.
MORALITY: Where there are conventionally accepted moral/ethical concerns about the effect of a directive, a refusal may be acceptable.
RELIGION: Where a directive contravenes one's legitimate and sincerely held religious beliefs, refusal may be acceptable.
PHYSICAL/MENTAL HARM: If a directive has the potential to cause a health risk to the employee, other staff or even the public a refusal may be acceptable.
EMPLOYEE'S OPTIONS
Depending on the situation there are several options available to the employee. Some of these are:
WORK REFUSAL: The Occupational Health and Safety Act allows an employee to refuse to work in certain circumstances or to contact the Ministry of Labour to inspect and order a work stoppage.
HUMAN RIGHTS COMPLAINT: Where the issue involves discrimination or failure to accommodate based upon prohibited grounds, a complaint may be initiated.
RESIGNATION: Where an employee feels that the directive is so unacceptable that she can't continue to work, a resignation may be the only option. However, note that a resignation normally means that the right to notice is being waived. Therefore it is important to try to protect your rights should you feel that a resignation is the only alternative.
Some statutes prohibit an employer from retribution or terminating an employee for exercising statutory rights. Some circumstances don't fall under legislative protection so it is important to speak to a lawyer as soon as a concern arises so that you can act in a way which will help to protect your rights. If at all possible you don't want to be seen to be complicit, to have condoned the directive or to have resigned willingly.
Disclaimer: The materials provided on this site are for information purposes only. These materials constitute general information relating to areas of employment law familiar to employment lawyer, Shelley Brian Brown. They do NOT constitute legal advice or other professional advice and you may not rely on the contents of this website or blog as such.
For more information contact
:
Marjorie Wallens
PR
MJW Communications
Phone: 416-961-5924
Cell: 416-708-3783
Email: mwallens@mjwcommunications.com
Website: www.shelleybrownlaw.com
Click here to view our Sources Listing:
Topics: