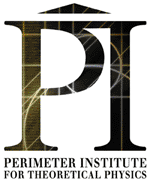 "Information Loss - From Tornadoes to Black Holes" at Perimeter Institute′s Public Lecture on Wednesday, April 1
March 24, 2009
Waterloo, ON:
If information is "lost" in a black hole, is the information gone forever? There is a good chance that not only does it come back, it comes back in the blink of an eye. This surprise return is based on the same principles that might someday make reliable quantum computers a reality. In fact, engineers are already exploiting these principles to help distribute software and stream video over the internet. And that's where the tornadoes come in...
Patrick Hayden, Associate Professor of Computer Science at McGill University and Canada Research Chair in the Physics of Information, will elaborate on these ideas as part of Perimeter Institute′s Public Lecture series.
Hayden′s lecture, entitled "From tornadoes to black holes: How to survive an information catastrophe" will be held Wednesday, April 1st at 7:00 pm in Waterloo, Ontario.
Additional details can be found at www.perimeterinstitute.ca, including links to view past presentations and subscription information for advance notice of future events.
Media Inquiries: Angela Robinson, arobinson@perimeterinstitute.ca, 519.569.7600 x5051.
ABOUT PERIMETER INSTITUTE:
Canada's Perimeter Institute for Theoretical Physics is an independent, non-profit, scientific research and educational outreach organization where international scientists cluster to push the limits of our understanding of physical laws and develop new ideas about the very essence of space, time, matter and information. The Institute, located in Waterloo, also provides a wide array of educational outreach activities to share the joy of scientific research, discovery and innovation. In partnership with the Governments of Ontario and Canada, PI is a successful example of private and public collaboration in science research and education.
For more information contact
:
Angela Robinson
External Relations Assistant
Perimeter Institute for Theoretical Physics
Phone: 519-569-7600 x5051
Email: arobinson@perimeterinstitute.ca
Website: www.perimeterinstitute.ca/index.php?lang=en
Topics: