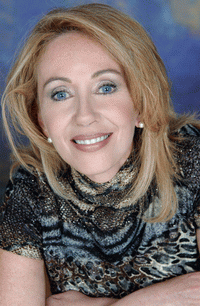 Children with Type 1 Diabetes are at Much Greater Risk Than Adults for Celiac Disease, Which is Now Much Easier to Diagnose
April 16, 2009
Toronto, Ontario, April 15, 2009 -- Adults with type 1 diabetes are twice as likely as other adults to develop celiac disease, a lifelong hereditary disorder that, left untreated, can lead to serious health problems. This frequency increases dramatically in children with type 1 diabetes who are particularly at risk for developing celiac disease during their first 10 years as diabetics. It is also known that most of these children experience no symptoms of celiac disease, making it even more challenging to discover.
Now there is a simple, accurate way to determine if someone is susceptible to celiac disease. Health Canada has approved the BiocardTM Celiac Test Kit, an at-home test that measures gluten antibodies from a fingertip blood sample. While this easy, patient-friendly blood test gives a high degree of certainty that someone is either developing or already has celiac disease, they still need to see their doctor for a biopsy confirmation.
It is estimated that one out of 100 Canadians are affected by celiac disease, which occurs when gluten--a protein found in wheat, rye and barley--triggers an abnormal immune response that damages the lining of the small intestine, interfering with your absorption of nutrients. The frequency of celiac disease doubles in adults with type 1 diabetes - to two out of 100, or two per cent. In children with type 1 diabetes, the incidence of celiac disease increases even further to as much as 10 per cent, or 10 out of 100.
The Signs of Celiac Disease
While diarrhea, abdominal pain and bloating are thought of as the classic symptoms of celiac disease, especially with children, in adults these symptoms aren't always present, or noticeable. Other symptoms in children include delayed growth or puberty, irritability, changes in behaviour, vomiting and abnormalities in tooth enamel. Some adults report headaches, fatigue and joint pain. Others report breathlessness, mouth ulcers and hair loss--symptoms not often associated with gut-related problems.
Left undetected, celiac disease can lead to malnutrition and bone problems like osteoporosis (because of poor absorption of calcium and vitamin D), infertility, certain digestive tract cancers and other autoimmune disorders such as thyroid disease.
Celiac disease poses a greater diet challenge for diabetics
The only treatment for celiac disease is a gluten-free diet for life. Gluten is the protein that keeps the dough in yeast breads together. Because of its cohesive quality, gluten is also found in certain other food products and in some medications. As a result, making the switch to a diet without gluten can impact blood sugar levels, posing a greater challenge with diet for diabetics.
Sad but true: most people with a celiac disorder remain undiagnosed
Because of its many different symptoms, celiac disease is commonly under-diagnosed, misdiagnosed, or not diagnosed at all. In fact, health research experts estimate that some 97 percent of those affected by this disorder remain undiagnosed.
Step 1: Use Canada's first at-home blood test to see if you're susceptible to celiac disease. The BiocardTM Celiac Test Kit uses a fingertip blood sample to measure your gluten antibodies. Within 10 minutes, the test will tell you with a high degree of certainty if you have celiac disease or if it's in the early stages, but you still need to see your doctor for confirmation. If you tested positive, you will have lab-accepted proof that you can take to your doctor and discuss.
Step 2: a small bowel biopsy
While the Biocard blood test is the first step in the diagnosis stage, patients still need confirmation from a small bowel biopsy administered by a health care professional. This involves easing an endoscope through the patient's mouth into the stomach's upper intestine so that the lining can be examined.
Information on celiac disease, the BiocardTM Celiac Test Kit, and links to key informational sites can be found at http://www.celiachometest.com/. The kit can be purchased online, or at London Drugs, Rexall Pharma Plus, Price Smart, Save on Foods and other major Canadian retail chains.
About 2G Pharma Inc.
Founded by Karina Nelimarkka and Janet Monk, 2G Pharma markets the unique, patient-friendly celiac disease test kit first developed by AniBiotech in Finland. This kit has been redesigned for the Canadian market and is currently the only Health Canada approved point-of-care celiac disease test kit available. Information on celiac disease, the Biocard™ Celiac Test and links to key informational sites can be found at www.celiachometest.com.
For more information contact
:
Tricia Ryan
2G Pharma Inc.
Phone: 416-259-6611
Email: tricia@themarketingchefs.com
Website: www.celiachometest.com
Topics: