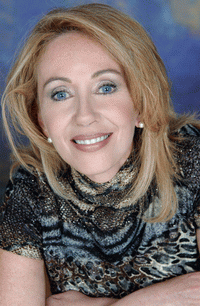 Celebrity Fitness Trainer Creates Choi-Bo: New Exercise That Helps Those With Joint Health Issues
May 24, 2009
London, UK, May 22, 2009 - While he's been called the modern poster boy for vegans, Anthony Aurelius prefers to be known as the Jamie Oliver of the fitness world because of his pioneering of a new mind and body workout routine created to improve health and fitness in adults and young people.
While Choi-Bo, sounds a bit like something one might order at an Asian fusion restaurant, in fact this is a fun, non-combative martial arts-inspired workout set to music, and brings together the best aspects of yoga, pilates, meditation, anaerobic and cardio vascular training.
Some call it the "enlightened" group-based workout, with fully-dressed shoulder and back massages playing an integral part in the regime's cool-down period. And for those who suffer from chronic body aches, the workout includes deep rotational exercises for the spine and joints.
And, like Jamie Oliver has done in bringing his sense of healthy eating to school cafeterias, Aurelius hopes to introduce his pioneering interactive workout program to schools and gyms across the country.
Unlike Traditional Gym and Fitness Exercises
Today, many of the cardio-based high-intensity workouts still have an emphasis on the participants just 'getting through the workout' rather than on improving technique and staying focused on the quality of their workout. These workouts often achieve short-term fitness, but at a cost, as exercising long-term using poorly designed exercises/techniques, or indeed a poorly designed workout usually negatively affects the spine, muscles and joints. This is, as Anthony Aurelius puts it 'exercising unconsciously, without awareness'. Furthermore, few workouts today use Functional Biomechanics but it is becoming common knowledge in exercise science that this is the most effective and safest way to move the body.
Choi-Bo workouts, rather like Yoga and Pilates can improve Body Awareness (deepen the connection between the mind and body). But our workouts have also been designed for Yoga and Pilates practitioners to move onto, as quite often, these practitioners have nowhere to go on from these wonderful, health-enhancing disciplines. However, anyone can learn Choi-Bo as it is not a martial art. Choi-Bo is an exercise programme that delivers workouts to ensure YOUR long-term health and is ideal for those with joint health issues.
Hear Aurelius Speak On Choi-Bo During a Free Teleseminar on May 28
Aurelius will deliver his fitness advice and speak about his new Choi-Bo workout routine and its application to joint health issues in a telephone interview conducted by Maryon Stewart, founder of the Natural Health Advisory Service, an organization created to help people deal with health, nutrition and ageing issues naturally. Call-in details for the free teleseminar, which will be conducted on May 28, are available at www.keepingyourjointshealthy.com
"I'm so looking forward to speaking with Anthony, and not just because he lives and breathes what he preaches," says Stewart, herself an expert on natural health and joint mobility. "From what I've seen and heard, Anthony adds a spiritual demeanour to his workouts, and for our highly strung-out, stressed society, that aspect is an added bonus I know our listeners, especially those who suffer from sore joints, will appreciate."
The name Choi-Bo, comes from "Choi", which means "highest" and "Bo" which is short for Bow, as in Bow and Arrow.
As Aurelius points out, "Choi-Bo workouts are designed to be of the highest quality and aim to hit the mark like an arrow hitting the bulls-eye target from a skilled archer. This focus is important because too often exercise regimes can be effective at one aspect, say improving cardiovascular endurance, but at the same time poor at improving joint range of motion such jogging, running or walking. Choi-Bo covers both."
You can find more information on fitness and joint health at www.keepingyourjointshealthy.com While at the site, take the joint survey and sign up for the free telephone workshop with Stewart and Aurelius who will answer your questions personally on how to use Choi-Bo to improve health and fitness.
About Maryon Stewart
Maryon Stewart is well known in both the UK and Australia as a pioneer in the field on non-drug medicine. She is also founder of the Natural Health Advisory Service, an advisory clinic created to help people deal with health, nutrition and aging issues naturally. The NHAS is active in the fields of health education and research, and specializes in treating patients using scientifically tested natural methods without the use of drugs. Maryon has written 25 self-help books and is the presenter of the Really Useful Health Show on TV.
About Anthony Aurelius
Anthony Aurelius is known in the media as 'The UK′s No.1 Fitness Expert' because of the number of high-profile celebrities and clients he has trained. His coaching and martial arts training has led him to him to pioneer his own brand of non-combative martial arts called Choi-Bo, which promotes health and fitness with strong emphasis on personal development. Anthony' book: "Why Exercise? The Facts for a Healthy Lifestyle" has recently been published.
For more information contact
:
Jan Howells
Natural Health Advisory Service Press Office
Phone: 07713 883773
Email: HasiH@aol.com
Website: www.keepingyourjointshealthy.com
Topics: