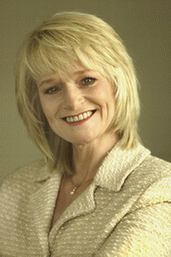 Diane Craig, Image Expert, Comments on Michael Jackson's Signature Sense of Style
June 30, 2009
I was at my hairdresser when suddenly everyone was shocked by the news that Michael Jackson was dead. A hush fell over the entire salon. Perhaps most were recalling a favourite song or his latest album. My immediate reaction was sadness for both his family and his troubled life.
Michael′s performances were magic. His music appealed to people of all ages; little kids and professional dancers alike imitated his choreography and "MoonWalk." In the era before professional stylists routinely created the image of everyone on the red carpet, Michael was self-styled. He created his own signature look, both on and off camera.
His sense of style relied on just a few key pieces. The basic components were his perennial white v-neck tee shirt and the white sock, black loafer combo – the better to showcase his riveting footwork. Red was a favourite colour. Remember his red motorcycle jacket from Thriller? Everyday streetwear included a black fedora or aviator sunglasses. Gold braid was another recurring theme, gilding his cropped, military-inspired jackets. But ultimately, it was the single sequined glove that became the symbol of Michael′s King of Pop style.
His comeback tour, "This is It", was slated for its premier concert July 13. Reportedly, both the sets and costumes were encrusted with over 300,000 Swarovski crystals. There was, no doubt, a crystal embellished glove
For more information contact
:
Diane Craig
President
Corporate Class Inc
Phone: 416-967-1221
Email: dcraig@corporateclassinc.com
Website: www.corporateclassinc.com
Topics: