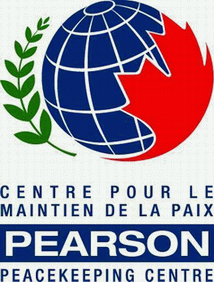 Female UNPOL Officers participate in Secretary General Report
August 7, 2009
OTTAWA, ON – The Pearson Peacekeeping Centre (PPC) is advancing United Nations Security Council Resolution 1820 (UN SCR 1820), which addresses the prevention of sexual violence in conflict zones, by bringing United Nations Police (UNPOL) officers to the Security Council open-debate on UN SCR 1820 in New York.
This is an important initiative as it allowed three female UNPOL officers currently serving in Africa and the Americas to have their voices and experiences heard by decision makers. This serves to heighten the awareness of the challenges and opportunities arising from UN SCR 1820 to Member States, civil society, the UN and other actors involved in conflict zones. In addition, a round table discussion was organized to discuss best practices and lessons learned from the field on how best to implement UN SCR 1820 and 1325 in conflict zones.
"The large support behind this initiative demonstrates the importance of working together to end sexual violence as a weapon of war," said Suzanne Monaghan, President of the PPC. "Bringing the female UNPOL officers to the forefront of discussion and having their voices and stories heard is a crucial step towards fulfilling Resolution 1820. Exchanging dialogue and ideas with the Security Council greatly enhances and unites all of our efforts in resolving sexual violence."
Celebrating its first-year anniversary in June 2009, UN SCR 1820 demands the immediate and complete halt to sexual violence against civilians in conflict zones. It also addresses the deployment of a higher percentage of women peacekeepers or police, and recognizes that women play an important role in the prevention and resolution of conflicts and in peace building.
"This is a unique opportunity for the PPC to advance the tremendous work that has been undertaken so far on this issue," said Ann Livingstone, Vice-President Research at the PPC. "Awareness building and sexual and gender-based training are essential to address and put an end to violence and abuse committed against women and children."
The PPC is undertaking this initiative in collaboration with the United Nations Department of Peacekeeping Operations (UN DKPO) and the Canadian Permanent Mission in New York. With the support of these prominent organizations and financial support from the Department of Foreign Affairs and International Trade Canada (DFAIT), the PPC is fostering critical dialogue and cooperation between parties capable of preventing sexual violence in conflict zones.
The Pearson Peacekeeping Centre is a Canadian institution dedicated to making international peace operations more effective through research, education, training and capacity building.
-30-
Information:
Lucie Laurion, Director of communications
613-520-5617, ext. 5950
llaurion@peaceoperations.org
For more information contact
:
Lucie Laurion
Communications Director
Pearson Peacekeeping Centre
Phone: 613-520-5617 5950
Email: llaurion@peaceoperations.org
Website: www.peaceoperations.org
Topics: