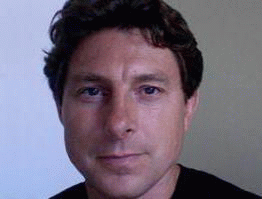 How Do Men See The World Around Them? - Expert on Men Offers The Male View For `Best Health′ - Canada's New Healthy Lifestyle Magazine For Women
September 2, 2009
Toronto – If you′re the online version of Canada′s newest healthy-lifestyle publication for women how do you begin to de-code men and what men think? This is the question the editors at Best Health magazine's website, besthealthmag.ca, asked themselves. "Men are more of an enigma than they believe, and while they claim to be quite simple, they are in fact very complex, and for the most part quite hidden, even from themselves.", comments Dale Curd, who knows this issue well. As one of Canada′s leading experts on mens′ issues and co-host of `GuyTalk′ on Newstalk 1010 CFRB, Dale Curd, makes it his mission to help men better understand themselves. Beginning September 9, 2009, his distinct awareness and views will now be read on besthealthmag.ca, part of the online division of Readers Digest Canada and the health and fitness arm of the sympatico.ca network.
"We recognized that women are very interested in what men think and feel," said Kat Tancock, Web and Communities Editor for Best Health Magazine. "Given his experience and expertise, Dale was a natural go-to man for us on the male perspective and for gaining a clearer understanding of what men are all about."
Dale Curd speaks internationally on men and the male perspective. He is the creator of Anger Incorporated™, a program specifically designed to help men be more responsible with their anger, and The Mens Program, a group support series for men. Dale Curd works in private practise in Toronto and can be heard weekly talking about mens′ issues as Co-host of GuyTalk on Newstalk 1010 CFRB.
-30-
For more information contact
:
Dale Curd
Counselor
Dale Curd Counselling
Phone: (416) 409-9700
Cell: same
Email: dalecurd@mac.com
Website: www.dalecurd.com
Topics: