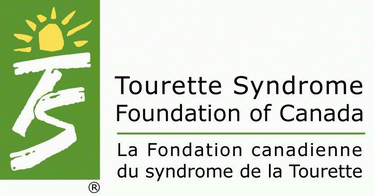 World Debut of Stirring Video Installation on Tourette Syndrome
September 22, 2009
When a young girl named Paige stepped into the lives of Bob Lysay and Agnieszka Matejko, instructors of video production and sculpture respectively, they were unaware of the profound impact she would have on them.
The daughter of a mutual friend, Paige developed Tourette Syndrome (TS), an incurable neurological disorder that affects an estimated 1 in 100 Canadians. As Bob and Agnieszka watched Paige courageously accept and embrace her condition, the idea for an artistic collaboration was born. The result, an innovative video installation titled The Space Between You And Me (a name suggested by Paige to represent the physical and emotional gap that TS creates for her), will debut at the Tourette Syndrome Foundation of Canada's Annual Conference held at the Delta Meadowvale Resort and Conference Centre in Mississauga, Ontario.
The installation invites viewers to enter into a labyrinth of video projections and experience interviews with TS youth. The challenges faced by teens with disorders like Tourette Syndrome come at a particularly vulnerable time, but these youth relate their stories with inspiring humour, resilience and compassion. Their deep understanding of the disorder - not as an illness to battle but as a part of the continuum of nature - is expressed symbolically. The interviews are set against a rich spectrum of movements found in nature as well as original interpretive dance by Kira Guloien based on Tourette motions.
To fund the project, Lysay and Matejko received various grants from the Edmonton Chapter of the Tourette Syndrome Foundation of Canada, Edmonton Arts Council/City of Edmonton, Alberta Foundation for the Arts, and Grant MacEwan College, as well as a very generous donation from Cratex Industries Ltd. to help transport the installation.
The Space Between You And Me debuts Thursday, October 1, 2009 at 6 p.m. at the Tourette Syndrome Foundation of Canada's Annual Conference. It will be open October 1 from 6 to 9 p.m., October 2 and 3 from 9 a.m. to 6 p.m., and October 4 from 9 a.m. to 1 p.m. The Delta Meadowvale Resort and Conference Centre is located at 6750 Mississauga Road, Mississauga, Ontario.
For more information on the exhibit, visit www.spacebetween.org for more details or contact Agnieszka Matejko at amatejko@telusplanet.net or Bob Lysay at lysayb@macewan.ca. To schedule an interview with an individual with Tourette Syndrome or for further information on this disorder or the TSFC, please contact TSFC Executive Director Rosie Wartecker at 1.800.361.3120 or rosie@tourette.ca.
About the TSFC - Established in 1976, the TSFC is the only federally registered, charitable organization assisting individuals affected by TS and its associated disorders through programs of education, advocacy, self-help and the promotion of research. It receives no government funding of any kind.
For more information contact
:
Rosie Wartecker
Executive Director
Tourette Syndrome Foundation of Canada
Phone: 905-673-2255
Email: tsfc@tourette.ca
Website: www.tourette.ca
Topics: