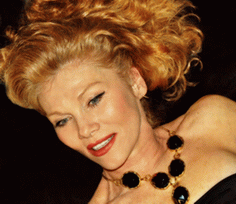 Internet Talk Show www.beavertalk.com continues to grow with Susan McCord's New Advice Column!
October 1, 2009
Talk Show Host Susan McCord is taking her writing to a new level. She has started a NEW Dating/Relationship "Advice Column" on www.beavertalk.com. With their 98 videos on www.youtube.com/twobeavers and many other websites, the beavers want their audience to contribute and be a part of the show!
Questions will be answered on a regular basis and published on beavertalk.com. Each week one will be chosen as a "feature show topic" with credits to the viewer. Contact information must be included. Men and women are welcome to contribute, as the show is "gender friendly" and without prejudice.
Susan McCord is a also member of www.factoidz.com & eHow.com where she contributes articles regularly. Network with beavertalk on Twitter, they welcome all Followers. Subscribe to their channel on youtube/twobeavers which attracts a large fan base of all ages. They can also be found on www.sources.com, Digg.com, Stumbleupon.com, Revver.com, Howcast.com, Vidler.com Yahoo.com and Facebook.
Talk Show Hosts, Susan McCord & Sandra Sigfusson, continue to be Brashy, Sassy & Comical. They always "leave you thinking!" Tune into beavertalk.com to Watch/Listen and Learn how to make your Dating/Relationship/Lifestyle world a more interesting place!
For more information contact
:
Susan McCord
Talk Showhost Creator beavertalk.com
Phone: (604)307-7079
Email: sybersue@shaw.ca
Website: www.beavertalk.com
Topics: