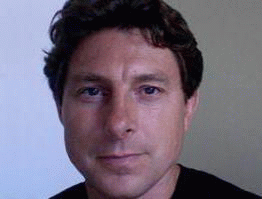 Guy Expert Answers Mens′ Questions In 24 Hours – Canada′s Popular Free Daily
October 2, 2009
September 29, 2009 – Toronto – 24 Hours, Canada′s popular free daily believes men have lots of questions about love, relationships, sex, and life. That′s why they′re turning to one of Canada′s leading experts on mens′ issues and co-host of `GuyTalk′ on Newstalk 1010 CFRB, Dale Curd to provide guys with answers to the broad spectrum of issues and concerns affecting every man. As a counselor, radio show host and public speaker, Curd makes it his mission to help men better understand themselves. Beginning Tuesday, October 5, 2009, Dale Curd′s distinct awareness and expertise on men will now be read in Toronto, Vancouver, Calgary and Edmonton several times every month in a Question & Answer column format in 24 Hours.
"Men are important and consistent readers of 24 Hours and we know they have lots of questions, offered Ted Rath, Editor of 24 Hours. "Given his knowledge of and work with men, Dale was a natural go-to source for us on how guys see and experience the world around them and he is the best man to answer those questions."
Dale Curd speaks internationally on men and the male perspective. He is the creator of Anger Incorporated™, a program specifically designed to help men be more responsible with their anger, and The Mens Program, a group support series for men. Dale Curd works in private practise in Toronto and can be heard weekly talking about mens′ issues as Co-host of GuyTalk on Newstalk 1010 CFRB.
-30-
Media Contact:
Dale Curd,
(416) 409-9700
dalecurd@mac.com
www.dalecurd.com
For more information contact
:
Dale Curd
Counselor
Dale Curd Counseling Services
Phone: 416-409-9700
Email: dale@dalecurd.com
Website: dalecurd.com
Topics: