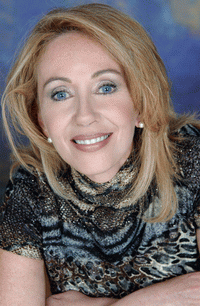 5 Perfectly Promotable Ideas
October 5, 2009
As a small business marketer you are often looking for ideas to promote your business that are often guided by
- Smaller budgets
- Little time
- You want relationship building to occur
- You want to make a sale
- You want the customer to become a repeat customer.
We scouted around our entrepreneurial data base and have come up with 5 promotable ideas you can adapt and build on for your business. It doesn't matter if you are a hair salon, law office or dentist one of these ideas may have application for you...
- An entrepreneur attended a women's networking session and listened to a dynamic speaker on the subject of Cold Calling. Inspired to hit speed dial, she realized that she needed more than a few calling tips. She called Susan Aldridge also known as the Outspoke1 and asked Susan if she could come and speak at her upcoming workshop as a bonus luncheon speaker. Susan agreed and the two workshop leaders realized that they both shared the same target audience with a different product offering. They ended up retaining each others services, but also promoting each other at their respective workshops. Moral of this story: Joint Ventures can really help your business and be a Win Win.
- Momstownblog.com became a very successful blogging site and an overnight success. They were able to build a data base of over 100,000 moms in 7 days by holding a viral contest. The blog owners sent out an email to their small data base asking for a vote on 'What's the Best Moms Site and Why' Women kept sending emails to their friends asking them to support their favourite Moms Site. The net result 100,000 email addresses in 7 days and 100,000 votes. Moral of this story: When marketing to women remember viral email is a neat way to build your data base.
- The Company of Women holds a number of small scale networking events each month. At the end of each of their dinner events the women all put the small change in their purse in a basket. As the year progressed, the funds exceeded $3000.00. These funds were then sent to Africa to support micro-loans for women. Moral of this story: Even pennies count
- Keeping employees happy and increasing their productivity. Because if your employees are happy, your clients will be happy too! But what's the best way of making sure your employees remain happy, keep on improving themselves and give you their best efforts? Is it by giving them bonuses? Is it by asking them to attend seminars and workshops? Is it by hiring outside trainers and consultants? Donna Dooher and Kevin Gallagher very successful restaurant owners in Toronto
- Mildred Pierce and The Cookworks found an unorthodox way of increasing his employees'
productivity: Let them visit the competitors! They give $50 to each of their employees to dine at restaurant that have a menu similar to Mildred Pierce! In return, the employees have to come back with a short written and oral report explaining what they learned! Every month, at staff meetings they would have a session where all their his employees stood up and talked about their experiences in other restaurants. These presentations worked in two ways: 1. If the employees find better service in the competitor restaurant, they immediately implement it themselves. 2. The employees become aware of little goof ups other restaurants make. Moral of this storey: Happy and proud employees are your best advertising.
- The Dallas- based restaurant chain Canyon Café combs the local papers looking for announcements of people who were recently promoted. Then they mail a personalized letter and gift certificate congratulating them and inviting them to dine with them for free. What ways can you go out and actively recruit new customers? Are you doing all you can to reach new people and win them over? Moral of this story: Be proactive in obtaining new customers and publicity.
Need help to grow your online business? We show you how to use web marketing tools to attract, convert and connect with customers." The Marketing Chefs explain the web marketing tools and strategies that go into killer website design, email marketing, publicity, and search engine optimization. Whether your business is new, or you've had a long web presence, we help improve online profits by sharing our creative thinking and recipes for success. Nourishing a business is a lot like creating a delicious dinner: it starts with gathering the right ingredients and, like a chef, knowing creatively what to do with them.
Whether you attend our one-day workshops, purchase our workbook, CDs, or choose to participate in one of our "lunch 'n learn" teleseminars, you will come away with a smorgasbord of ideas, tips and suggestions that you can immediately start using in your business. http://www.themarketingchefs.com or http://www.themarketingchefslive.com
For more information contact
:
Tricia Ryan
Phone: 416-259-6611
Email: tricia@themarketingchefs.com
Website: www.themarketingchefs.com
Topics: