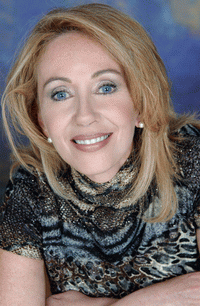 Experiential Marketing
October 5, 2009
Consumers aren't just willing to buy your products, they're ready to experience them and some will go so far that they will help you build them.
Experiential marketing is the next marketing methodology that can bridge the disconnect between the consumers' increasing demand to engage marketers and brands on their own terms. Consumers are more skeptical than ever about marketing and advertising, and often tune out marketing messages completely. This only serves to magnify the imperative for brand managers to find out and appreciate how their brand is understood by the empowered consumer.
According to Max Lenderman author of Experience The Message: How Experiential Marketing Is Changing The Brand World, brand marketers are now able to gain valuable customer insights by interacting directly with consumers outside of the mass-media landscape. This requires more effort and it requires a rethinking of how to engage consumers personally to create a dialog.
Fortunately there are new forces emerging in the marketplace - the Internet, social networking, grass roots programs have created a focus on consumer experience as paramount to doing business. There is no such thing as just advertising any more. Everything is marketing now. And marketing must be based on the consumer experience and developing a relationship with your brand.
The Consumer In Action!
Affecting the way a consumer behaves in store/in branch is as important to retailers as it is to marketers. The retail environment is now being seen as a new experiential communications channel. It has the ability to unite traditional communications, online communications and now in store/ in branch experience programs with category sales lifts that exceed 3% - 6%. IMS International research shows that mass marketing campaigns reach large numbers of target consumers, but experiential marketing campaigns have strong impact on them. Because of this interactive nature, experiential marketing allows brand benefits to be demonstrated live. More target customers go from exposure to recalling the experience to thinking differently about the brand, which elicits greater gains on both attitude and purchase behavior. The recent solution evolution and security available on the Internet as a potential touch point for customer experience and feedback introduces a number of opportunities for much more dense reach and a far more personalized experience when touching and assessing customers.
Companies that have embraced consumer participation in their brand experience like P&G and Unilever have also expanded this participation to include product brand building. They out source innovation and use the power of crowds in forums to solve science-related problems, typically for cash rewards. Sites like InnoCentive and Cambrian House demonstrate these activities. VenCorps is another kind of site where venture capitalists and other investors will review business ideas from the public and after about 30 days, reward the best idea with $50,000 in exchange for shared ownership.
The consumer is inaction in the marketing process! Business owners, CMO's and their teams will have had to learn a whole new way of marketing and creatively engaging with consumers. Push pull strategies have never been so challenging to implement.
Need help to grow your online business? We show you how to use web marketing tools to attract, convert and connect with customers." The Marketing Chefs explain the web marketing tools and strategies that go into killer website design, email marketing, publicity, and search engine optimization. Whether your business is new, or you've had a long web presence, we help improve online profits by sharing our creative thinking and recipes for success.
Nourishing a business is a lot like creating a delicious dinner: it starts with gathering the right ingredients and, like a chef, knowing creatively what to do with them.
Whether you attend our one-day workshops, purchase our workbook, CDs, or choose to participate in one of our "lunch 'n learn" teleseminars, you will come away with a smorgasbord of ideas, tips and suggestions that you can immediately start using in your business.
http://www.themarketingchefs.com or
http://www.themarketingchefslive.com
For more information contact
:
Tricia Ryan
Phone: 416-259-6611
Email: tricia@themarketingchefs.com
Website: www.themarketingchefs.com
Topics: