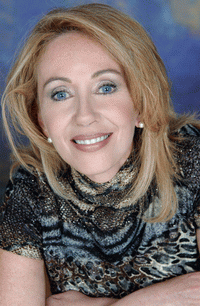 What Guerrillas Know About USPs
October 5, 2009
A USP is a unique selling proposition, first popularized in 1961 by advertising legend Rosser Reeves in his book, "Reality In Advertising." Your USP is your proprietary competitive edge stated in clear, concise terms. Every business must have one to succeed. But most businesses don't. Not surprisingly, most businesses fail. Your USP needs three traits to be effective:
1. It should make a specific promise to customers. Example: "Buy this product and you will get this clear benefit."
2. It should be one your competitors cannot or will not match. It must be unique. Your customers should not be able to get the benefit anywhere else.
3. It should be so strong that it can create a crowd of eager buyers. Ideally, only a lunatic would refuse to buy from you.
Reeves goes on to say that 80% of all ads do not have a USP. If you look through your local paper or Yellow Pages, I think you'll find this percentage may be even higher. Keep your ideal prospect in mind when creating your USP. There's a big difference between affluent customers and bargain hunters who look only at price. Which group do you want buying from you?
To discover your USP, see your business with fresh eyes. Assume prospective buyers know nothing about what you do.. Focus on benefits, numbers, percentages and tangible items. Focus on all that you go through to maintain excellence. The reality is your USP is right under your nose. All you have to do is take the time to look around your business and find it. One small tool I use is my rule on positioning. A positioning statement usually contains three things:
Ø A target audience definition
Ø A point of advantage
Ø A frame of reference
By answering these three questions and playing with these three elements you are able to define a clear position for your brand and you can also understand why it is so difficult to create them.
Need help to grow your online business? We show you how to use web marketing tools to attract, convert and connect with customers." The Marketing Chefs explain the web marketing tools and strategies that go into killer website design, email marketing, publicity, and search engine optimization. Whether your business is new, or you've had a long web presence, we help improve online profits by sharing our creative thinking and recipes for success. Nourishing a business is a lot like creating a delicious dinner: it starts with gathering the right ingredients and, like a chef, knowing creatively what to do with them.
Whether you attend our one-day workshops, purchase our workbook, CDs, or choose to participate in one of our "lunch 'n learn" teleseminars, you will come away with a smorgasbord of ideas, tips and suggestions that you can immediately start using in your business. http://www.themarketingchefs.com or http://www.themarketingchefslive.com
For more information contact
:
Tricia Ryan
Phone: 416-259-6611
Email: tricia@themarketingchefs.com
Website: www.themarketingchefs.com
Topics: