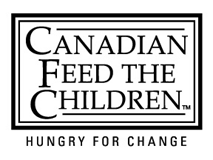 Beauty and philanthropy come together in Montréal
October 6, 2009
On Friday, October 18, in downtown Montreal, hair stylists will be donating their time and
talents to help children affected by poverty.
Men and women with grey, white or blond hair are invited to drop into Academie Saco at 4895
Boulevard St. Laurent, 10 am to 6 pm, for a FREE hair wash, treatment, style and blow-dry.
Haircare for Humanity features Light Blue Shade™ products for mature hair, and offers
refreshments and prizes for all visitors, along with activities focused on beauty and wellness.
This event is hosted by Laboratoire Cosmepro a division of ForLab, a Québec-based cosmetic
company that, since April 2009, has been donating a percentage of product sales from its Light
Blue Shade line to Canadian Feed The Children′s National Nutrition Program to improve
access to nutrition for Canadian children.
Haircare for Humanity takes the philanthropic partnership to downtown Montréal, with
proceeds directed to Canadian Feed The Children′s development programs for children living
in poverty around the world.
For more information on the event, please contact:
Janet Tarasofsky, Laboratoire Cosmepro Inc.
1-800-308-2545 or 450-442-2545
For more information contact
:
Janet Tarasofsky
Marketing Director
Laboratoire Cosmepro Inc
Phone: 450-442-2545
Email: jtarasofsky@laboratoirecosmepro.com
Marianne Chilco
Director of Communications
Canadian Feed The Children
Phone: 416-757-1220, ext 248
Email: mchilco@canadianfeedthechildren.ca
Website: www.canadianfeedthechildren.ca
Topics: