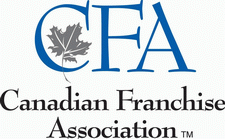 The Dos and Don'ts for Tradeshow Attendees
October 14, 2009
(Toronto, ON) October 14, 2009… To anyone new to the world of franchising, The Franchise Show, produced by the Canadian Franchise Association (CFA), is full of countless opportunities. With over 100 franchise brands exhibiting this year, The Franchise Show on October 24 & 25 at the Toronto Congress Center offers inquisitive investors the chance to meet face-to-face and obtain information directly from a range of franchise concepts and is the best way for a prospective franchisee to find the franchise that best matches their needs.
Franchising can provide great potential for success but it is important to remember that investing in a franchise is a major business decision and it must be treated accordingly. Like any major investment, the risks are reduced through appropriate due diligence and research. While there is a lot of information available on the internet through websites like www.cfa.ca, nothing can replace the knowledge that is learned from face-to-face discussion in a low-pressure environment like The Franchise Show.
"Purchasing a franchise is a major investment decision and researching your opportunities is a critical part of the decision-making process," says CFA President and Chief Executive Officer Lorraine McLachlan. "Anyone interested in a franchise opportunity should be sure to speak with franchisors and franchisees as part of their investigation process."
To make the most of your time at The Franchise Show, attendees should check out the CFA website to see who is exhibiting and have a general idea of which companies they would like to meet as well as which franchise concepts are of most interest to them. However, attendees should keep an open mind while exploring the show as they may never know when the perfect opportunity may present itself.
To help attendees get the most out of their tradeshow visit, the CFA offers some Dos and Don′ts:
• Do your homework and research franchise systems, industries and markets
• Do develop a list of questions to ask and don′t be afraid to ask them
• Do dress professionally – first impressions are important
• Do leave the kids at home but bring parents or other relatives if they are involved with the financing
• Do take advantage of tradeshow seminars
• Do ask if an exhibitor is a member of the CFA as all CFA members adhere to a Code of Ethics and a mandatory disclosure policy
• Don′t expect to sign on the dotted line right away; this is only one important step in the process
• Don′t get too caught up in the excitement of the show – stick to your plan, but remain open to other franchise opportunities that may arise
As the National Voice of Canadian Franchising, CFA provides guidance and valuable, up-to-date information through its many resources designed to help individuals learn about franchising as well as how to investigate a franchise before investing in one. Some of these resources include FranchiseCanada magazine, the Annual Franchise Directory, the CFA Information Kit, website (www.cfa.ca), its many educational events and tradeshows like The Franchise Show.
About The Franchise Show
Dates: Saturday, October 24 and Sunday, October 25
Time: 11 a.m. to 5 p.m.
Location: Toronto Congress Centre, Hall F, 650 Dixon Road
Web: www.cfa.ca
About the Canadian Franchise Association (CFA)
With almost 500 corporate members nation-wide, representing many of Canada′s best-known brands, the Canadian Franchise Association is the National Voice for Canadian Franchising and works with all levels of government to ensure the development of industry-made solutions. CFA promotes ethical franchising and educates Canadians about franchising, specific franchise opportunities and proper due diligence. For more information, visit www.cfa.ca.
# # #
For media accreditation and more information, contact:
Kenny Chan
Assistant Manager, Communications
E-mail: kchan@cfa.ca
Tel: 800-665-4232 ext. 232
Lauren d′Entremont
Communications Assistant
E-mail: ldentremont@cfa.ca
Tel: 800-665-4232 ext. 238
For more information contact
:
Kenny Chan
Assistant Manager, Communications
Canadian Franchise Association
Phone: 416-695-2896 ext. 232
Email: kchan@cfa.ca
Website: www.cfa.ca
Topics: