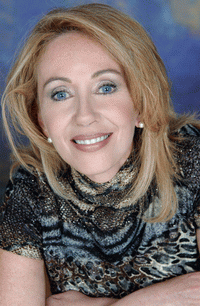 Gifts to Inspire: Online Contest Gives Charities a Chance to Win $30,000
December 16, 2009
As the leaner economy and thinner wallets of donors crimp the fundraising efforts of nonprofit groups, many charitable organizations are embracing online contests as a tactic to win attention and money for their projects.
One company to sponsor an online competition to support the work of nonprofit organizations is Snack Alliance, the maker of riceworks gourmet brown crisps. Today riceworks launches "Show Us Your Goodness," a social campaign that invites consumers to nominate and vote online for the charitable program they believe has gone the extra mile to "serve the greater good."
"Our research shows that as much as 50 per cent of riceworks consumers involve themselves with charitable efforts," says Tricia Ryan, Director of Marketing for riceworks. "This campaign is a terrific opportunity not only to raise funds for your favorite charity, but to create a buzz in the social community for the cause and for the people involved."
Nominate and Vote For A Charitable Cause That Inspires
With today's official launch, riceworks begins to accept nominations for the most inspiring projects. Submissions are due by February 15, 2010, at which time a panel of judges will select three finalists to be considered for $30,000 in support funds during the final round of voting.
One charity that serves as an inspiration on the "Show Us Your Goodness" website is St. Clare Inn, a Toronto-based shelter that welcomes homeless women with mental health issues. "Because this contest involves social networking tools like email, Facebook and Twitter, the smaller, overlooked charities like ours can reap the benefits," says Friar Tom Purcell, Executive Director of St. Clare Inn. "Even if we don't win the major prize, we get our name out and hopefully win new donors and volunteers to our program."
What Sparked the Contest Idea
For Ms. Ryan, the campaign is an ideal way to highlight her Company's commitment to supporting nonprofits, as well to support the brand. "Each year hundreds of riceworks fans write us requesting product samples for community events, fundraising projects and various nonprofit charitable programs. In support of these efforts, we've donated millions of samples to fill these loot bags, gift baskets and other giveaways. This learning sparked the idea for developing the contest," Ms. Ryan said.
The "Show Us Your Goodness" campaign will be promoted on social media sites, the riceworks websites and national television programs such as Real Life. As an added bonus, the submitters of the three finalists will each receive $100 worth of riceworks products.
Eligible entries must be for not-for-profit organizations that operate primarily in Canada and the U.S., have a registered charitable ID number and have a charitable or fundraising purpose.
Contest details are available at www.showusyourgoodness.com
About Snack Alliance
A privately owned U.S. company, Snack Alliance Inc. is a market-leading provider of branded and private label snack foods in North America, with customers that include Wal-Mart, Albertson's and Kroger. The firm's signature product, riceworks gourmet brown rice crisps, is a gluten-free snack that has won kudos from the celiac community. For those who need to live a gluten-free lifestyle, riceworks is a tasty and popular snack alternative.
riceworks - Product of the USA
For more information contact
:
Jacqueline Cimini
Snack Alliance Inc.
Phone: 416-434-6949
Email: jacqueline@themarketingchefs.com
Website: www.showusyourgoodness.com
Topics: