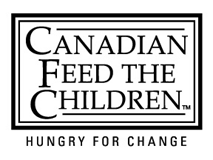 Support urgently needed for Haiti after 7.0 quake
January 13, 2010
Canadian Feed The Children launches an urgent public appeal to raise funds for humanitarian aid for the victims of Haitis 7.0 earthquake of January 12.
As aftershocks continue to batter the Port-au-Prince area, and telephone and email contact is virtually impossible at this time, Canadian Feed The Children is working diligently to obtain information about the welfare of its community partners, staff and the families it supports in the region. In the wake of this disaster, which has claimed hundreds of thousands of lives, the humanitarian needs will be immense.
Based on information from the U.S. Geological Survey, some of the charitys Haitian community partners are in the worst hit areas: The House of Hope orphanage is in Gressier where damage to the area has been rated 9 out of 10 on the intensity scale; the OMES partnership in Carrefour has an 8 out of 10 rating; Grace Childrens Hospital in Delmas rates 7 out of 10; and Canadian Feed The Childrens office and its partner SOEs office is in Port-au-Prince, which rates 7 out of 10.
Canadian Feed The Children has supported children and families in Haiti for more than a decade, says Executive Director Jim Dahl, In that time, the country and its people have endured untold hardships: extreme poverty, lack of natural resources, political instability, battering hurricanes and now, this devastating earthquake. As soon as were able to assess the situation and the needs, we will get emergency aid to the families we support. We thank all Canadians who are able to help us bring urgent aid and relief at this traumatic time.
Jim Dahl or Program Manager for Haiti Bella Lam are available for interviews.
Founded in British Columbia in 1986, Canadian Feed The Children is an independent, registered Canadian charity that works with local partners in Canada and around the world to enhance the well-being of children and the self-sufficiency of their families and communities.
For more information contact
:
Marianne Chilco
Director of Communications
Canadian Feed The Children
Phone: 416-757-1220 248
Email: mchilco@canadianfeedthechildren.ca
Website: www.canadianfeedthechildren.ca
Click here to view our Sources Listing:
Topics: