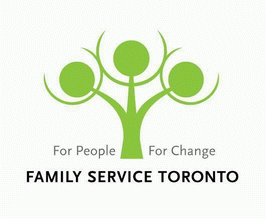 Free Crisis Counselling for Haitians Living in Toronto
January 18, 2010
The Centre Francophone de Toronto (CFT) has announced that professional counsellors from Family Services Employee Assistance Programs (FSEAP) a social enterprise of Family Service Toronto (FST) will offer free crisis counselling support in French to members of the citys Haitian Community. Confidential crisis counselling services will be delivered starting Monday, January 18th. Members of the Haitian community that wish to access these services can contact CFT at the number listed below.
I am proud that my colleagues are volunteering their time to support the Haitian community, which has been so severely affected by the recent events in Haiti said Ali Linaux, VP Clinical Services and Operations with FSEAP. As a national provider of employee and organizational wellness services, FSEAP has extensive trauma response experience serving both individuals and organizations affected by traumatic incidents. We understand the acute needs of the people affected by this tragedy and are ready to support the community during this time of crisis.
The Centre Francophone de Toronto supports the development of the diverse French-speaking population in Toronto through a range of services for adults and children.
We thank FSEAP and FST for their generosity, stated Lise Marie Beaudry, Executive Director of CFT. It is a pleasure to collaborate with a like-minded agency. CFT is currently assessing the needs for its clients and its employees originating from Haiti, and intends to participate actively in the efforts needed to support this community.
The Centre Francophone de Toronto, Family Service Toronto and FSEAP would like to express our sympathy and support to all the members of the Haitian community living in the Greater Toronto Area.
Free and confidential crisis counselling services will be offered in French for members of the Toronto Haitian Community. To book an appointment, please call Maryse at 414.922.2672 ext 303.
For further information contact:
Ali Linaux, VP Clinical Services & Operations, FSEAP at 416.585.9985 ext 243 or alienaux@fseap.com
Lise Marie Beaudry, Executive Director, CFT at 416.922.2672 ext 428 or lisemarie@centrefranco.org
For more information contact
:
Ali Linaux
VP Clinical Services & Operations
Family Services Employee Assistance Program
Phone: 416.585.9985 ext 243
Email: alienaux@fseap.com
Website: www.familyserviceseap.com
Lise Marie Beaudry
Executive Director
Centre Francophone de Toronto
Phone: 416.922.2672 ext 428
Email: lisemarie@centrefranco.org
Click here to view our Sources Listing:
Topics: