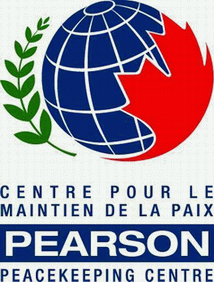 Support for Africa's French-Speaking Countries
February 18, 2010
Ottawa, ON (February 18, 2010) The Pearson Peacekeeping Centre has received close to $3.5 million from the Department of Foreign Affairs and International Trade of Canada (DFAIT) to execute a project, in collaboration with the Francophone Research Network on Peace Operations (ROP) at the University of Montreal, that will strengthen the involvement of Africas French-speaking nations in peace operations.
This project responds to the urgent appeals from the United Nations (UN), the African Union (AU) and the Organisation Internationale de la Francophonie (OIF) to maintain and increase the number of qualified personnel from French-speaking African countries assigned to peacekeeping operations, said Peter Miller, PPC Vice President, Programs. The PPC is looking forward to collaborating with the ROP, whose expertise and commitment will be a real asset to the projects success.
Although 70 per cent of the UNs peace operations currently take place in French-speaking countries and territories, barely 21 per cent of their personnel come from those countries. At the last Francophonie Summit, which took place in Quebec City in October 2008, heads of state and government renewed their commitment to strengthening the capacity of French-speaking countries to participate actively in peacekeeping operations.
Increasing the number of francophones in decision-making processes and peace missions will have a very positive impact on the effectiveness of peace operations in French-speaking countries, commented ROP Director Jocelyn Coulon. Thats why we decided on a multi-pronged approach, including institutional and strategic support, the training of senior military, police and civilian managements and pre-deployment training.
Visits, exchanges, training and technical assistance are among the activities planned to take place by March 2012. The project will primarily benefit Benin, Burkina Faso, Mali and Senegal, as well as two of Africas regional economic communities, the Economic Community of West African States (ECOWAS) and the Economic Community of Central African States (ECCAS).
The Pearson Peacekeeping Centre is a Canadian institution dedicated to enhancing the effectiveness of international peace operations through research, education, training and capacity building.
The ROP is a research network affiliated with the Universit de Montral. It has the double mission of casting as much light as possible on peace operations by supporting exchanges, research, publications and conferences, and of contributing to the global strengthening of French-speaking peacekeeping capacities.
- 30 -
For more information:
Lucie Laurion
Director of Communications, Pearson Peacekeeping Centre
613-520-5617, ext. 5950
llaurion@peaceoperations.org
www.peaceoperations.org
For more information contact
:
Brian Seto
Phone: 613-520-5617-5954
Click here to view our Sources Listing:
Topics: