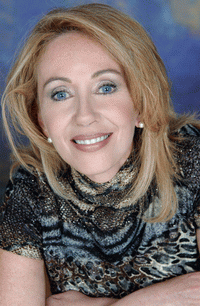 Oscars of Charities: Online Contest Unveils Semi-Finalist Winners
March 16, 2010
This year the voting members of the Hollywood Academy had it easy. For best picture, they were able to choose their favorite from 10 nominated films.
Now imagine picking the winner from a list of 33 deserving nominations. Starting today that's the difficult task for the general public invited to vote for their most inspiring "People's Pick" award in the riceworks® "Show Us Your Goodness" charity contest, which will award the winners $60,000 in shared prize money.
The company behind the popular contest is Snack Alliance Inc., the maker of riceworks® Gourmet Brown Rice Crisps. The contest is part of a social media campaign that invites consumers to vote online for the charitable program they believe has gone the extra mile to "serve the greater good."
"The viral aspect was amazing and we unexpectedly received more than 2500 submissions, which meant we had a difficult time to select the most deserving 33 charity semi-finalists," says Tricia Ryan, Director of Marketing for riceworks®. "Still, we tried to be fair and visit all issues - health, aging, children, animals, homelessness - in our selection process.
"The nominations really opened our eyes to the selfless and generous nature of all those who support causes that are close to their hearts."
Vote For The Charity That Inspires You Most
Starting today the public has the opportunity to review the nominations of all 33 semi-finalists at Show Us Your Goodness.com and then to vote for the charitable cause that deserves to win the "People's Pick Award."
This voting phase continues until April 30, at which time a select panel of six judges will vote for the top three finalists to win $20,000, and $5,000 each respectively, while the remaining 30 semi-finalists will share $1,000 each as part of the Sponsor's Choice Award.
For Ms. Ryan, the opportunity to review all the charities has been an enlightening venture for herself and Snack Alliance, a company that continues to support nonprofits as part of its social marketing efforts.
Online Surveys Pay Off For Charities
"riceworks® continues to select charities on a monthly basis to be featured in our research survey programs completed by our Snack Panel Advisory members," says Ms. Ryan. "As an incentive, we offer one dollar for each survey completed, with the proceeds going to a charity selected by the Panel member. So even if your charity didn't make the short-list, you can still benefit."
In February, riceworks® donated a total of more than $5,000 to women's shelters, Celiac Associations and environmental causes, thanks to the survey efforts by its Advisory Panel members.
To sign up to become an Advisory Panel member for riceworks®, visit www.riceworks.com
About Snack Alliance Inc.
A privately owned U.S. company, Snack Alliance Inc. is a market-leading provider of branded and private label snack foods in North America, with customers that include Wal-Mart, Albertson's and Kroger. The firm's signature product, riceworks® Gourmet Brown Rice Crisps, is a tasty and popular whole grain gluten-free snack that has won kudos from snack lovers in the United States, Canada and Great Britain. For more information about the product visit www.riceworks.com
For more information contact
:
Tricia Ryan
Snack Alliance Inc.
Phone: 416-259-6611
Email: tricia@themarketingchefs.com
Website: www.showusyourgoodness.com
Click here to view our Sources Listing:
Topics: